Creating Academic Marker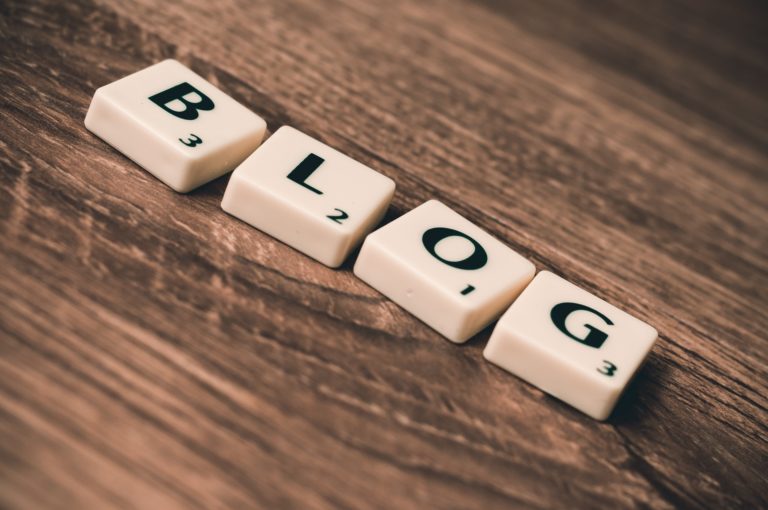 There's so much happening at Academic Marker that it might be difficult for students and tutors to keep up. To help you stay informed about updates to our course library, resources and services, we'll be updating our posts and blogs on a weekly basis. Visit our news and updates section to learn more about how we're increasing our involvement with the academic-English community.

What is Academic Marker?
Academic Marker is an online support tool that provides free information, guidance, experiences, examples and activities about all sorts of topics for English-speaking academics (for students, tutors and course convenors). In our extensive Course Library, we've designed over one hundred short courses across six categories: academic guidance, careers advice, essay writing, grammar practice, proficiency tests and skills practice – and we're adding more courses each week. By having our team on hand, we can also offer free resources and services for our community, with students now being able to ask an expert in our community forums.  
Who was Academic Marker created for?
Although anyone studying (or teaching) at a college or university may find our information and materials useful, our small team of academics have specifically designed our many hundreds of courses, worksheets and PowerPoints to help non-native speakers of English.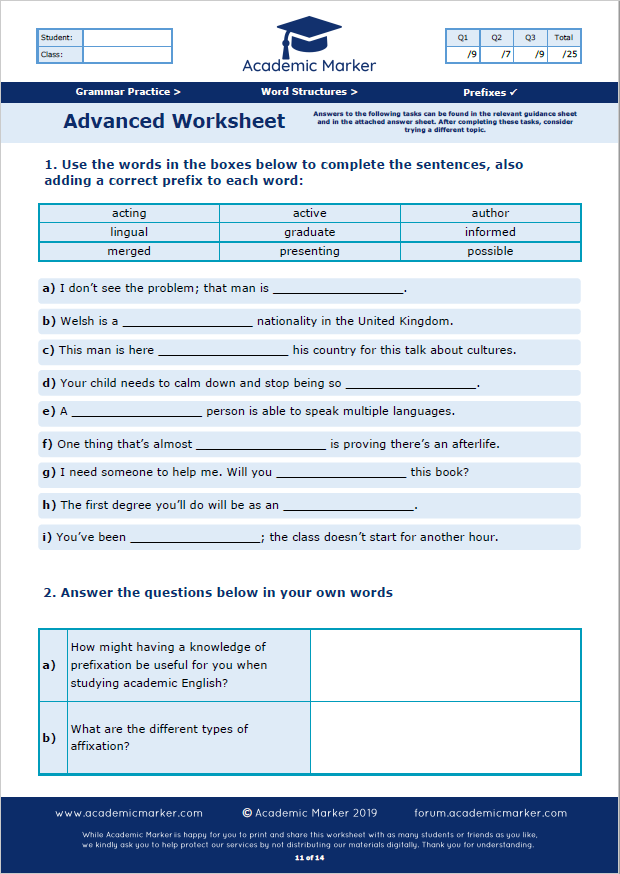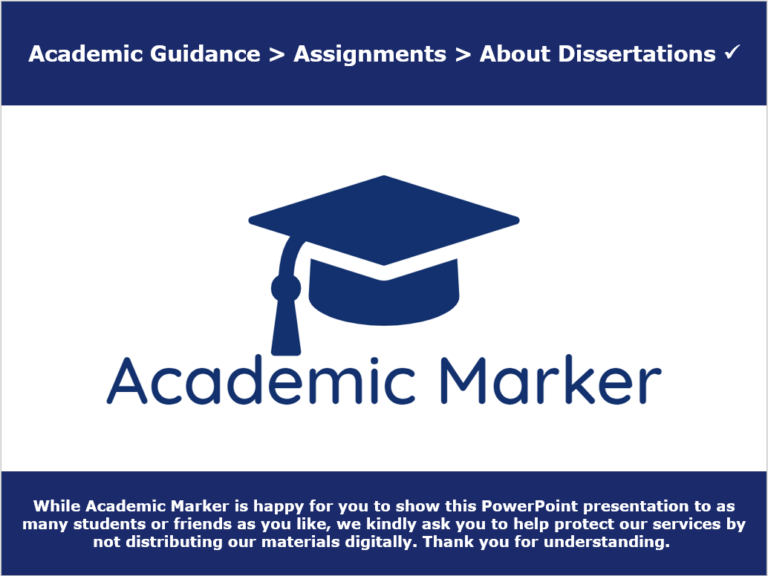 There are millions of students around the world completing bachelor's and master's degrees and pre-sessional programmes using English as a second-language and our goal is to help those students complete their studies with success. We aim to provide university-level academic support for students whose universities might be unable to offer sufficient foundation year or in-sessional programmes, whether that support is professional or personal.
How should Academic Marker be used?
How students and tutors use our site is completely up to them, but we recommend first signing up and joining our community – it's quick and easy to do, and it's free. Once you've signed up, you'll be rewarded with 10 Academic Marks, beginning your lifelong access to our Course Library. By engaging with the site and collecting more marks, you'll then be able to unlock and download all of our materials and resources, assisting you with your English both in and out of the classroom.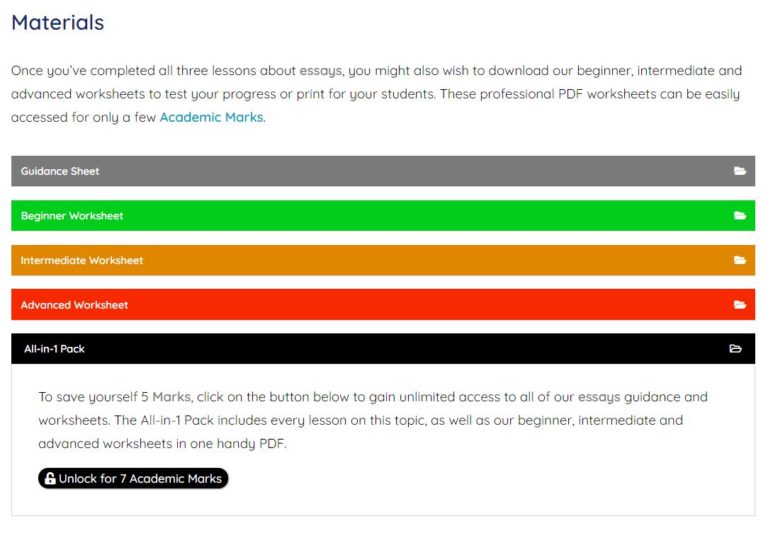 To improve your academic-English skills, it's important that you read a lot of academic English. Many students use fictional 'graded readers' (simplified versions of books) to improve their reading proficiency and vocabulary, but we think it's better that you learn when you're reading too. Our short courses are therefore designed to offer non-native speakers of English lots of academic language that informs about useful academic events and experiences as well as improves language.
Our short-course worksheets can then test your knowledge and your language skills at the same time, with our glossary offering support for any subject-specific terms you might not fully understand. And if there's any resource or service you're particularly happy or unhappy with, then we've created a space for you to leave feedback too – which is vital to our successful support of the academic community.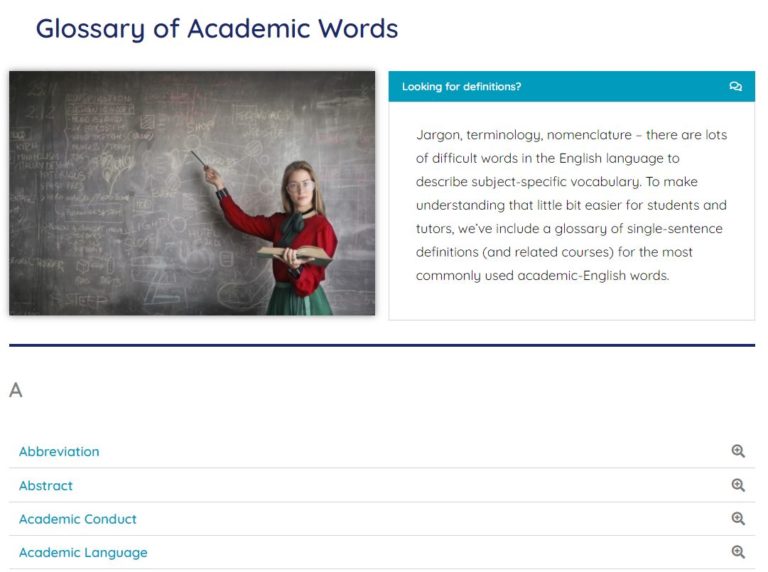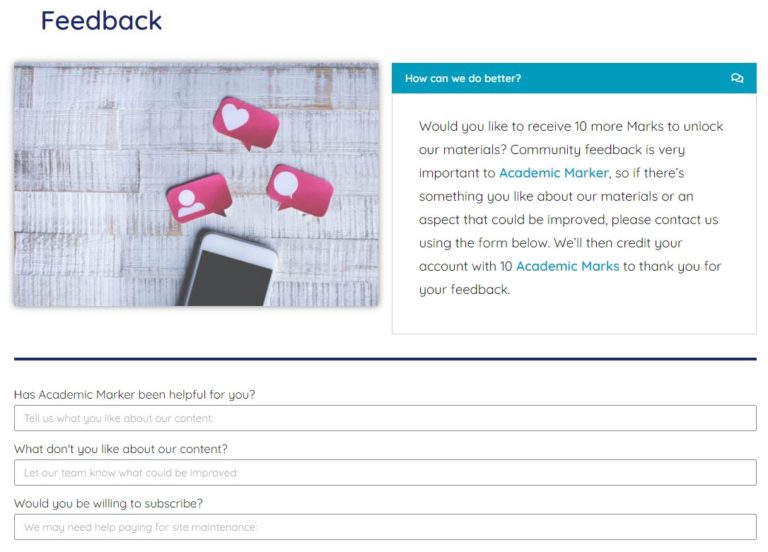 Who created Academic Marker?
This project was created in January 2019 by three experienced academics: Michael, Andrew and Louise. We've spent years studying and working in academic institutions with non-native speakers of English. We've taught in countries such as China, South Korea, Saudi Arabia, Ecuador, the USA and the UK and we know how challenging it can be adapting to a British or American model of higher education – especially when English isn't your first language. Academic Marker might still be a new project, but one day soon we hope to be offering you the same face-to-face services that we are able to offer our students on campus, so stay tuned.   
How can I get involved?
If you're a student, a tutor, a module convenor or a head of department, and you're interested in getting involved with Academic Marker, we'd be very pleased to hear from you. Email: [email protected] and we'll be sure to respond.
Looking for videos and quizzes?
[Autumn 2021] As reading isn't always the most effective (or only) way to learn, students can now engage with interactive academic materials in our Course Library and Practice Labs. Visit these platforms and access video tutorials, live activities, assignments, discussion topics, practice tasks and more.
Collect Academic Marks
🎁
Free
to join the community
3 Marks for visiting daily

10 Marks for writing feedback

20 Marks for leaving a testimonial

20-100 Marks for referring your friends