Quick Tips for Exam Success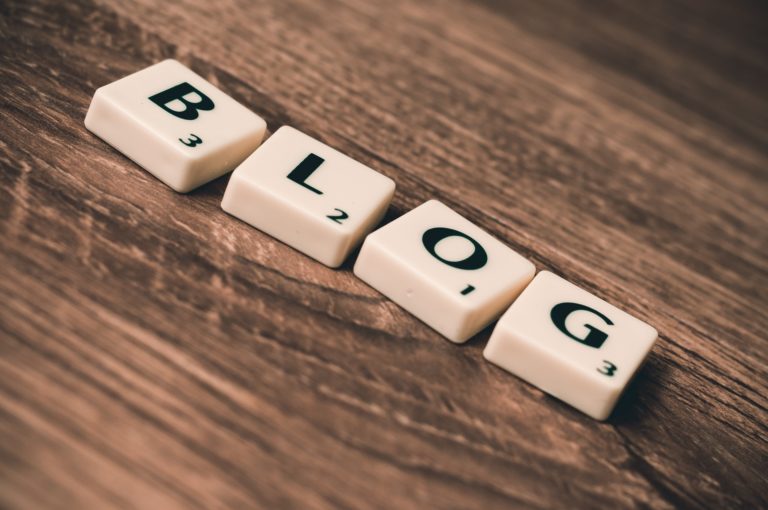 There's so much happening at Academic Marker that it might be difficult for students and tutors to keep up. To help you stay informed about updates to our course library, resources and services, we'll be updating our posts and blogs on a weekly basis. Visit our news and updates section to learn more about how we're increasing our involvement with the academic-English community.

As we head into the festive winter season, many students around the world will be coming to the end of the academic term. Congratulations to you! While parties and celebrations may be had, what this time of year also means for many is that final exams are lurking just around the corner. So, to support our Academic Community, this edition of our biweekly blog will focus on six tips for exam success.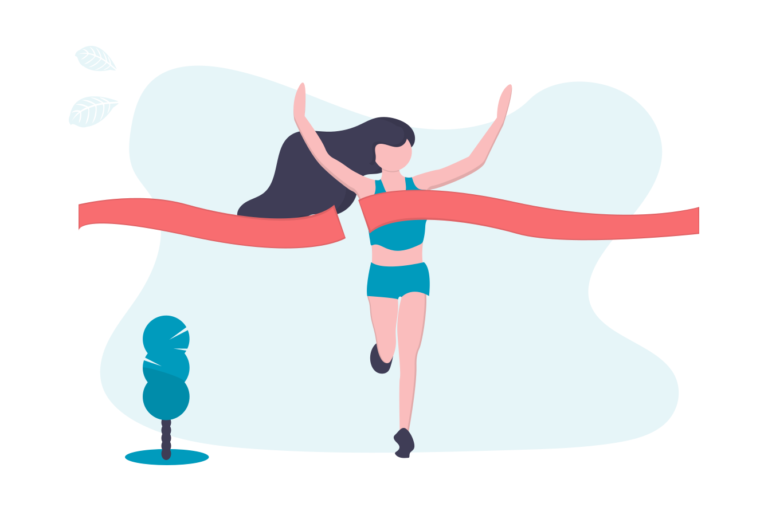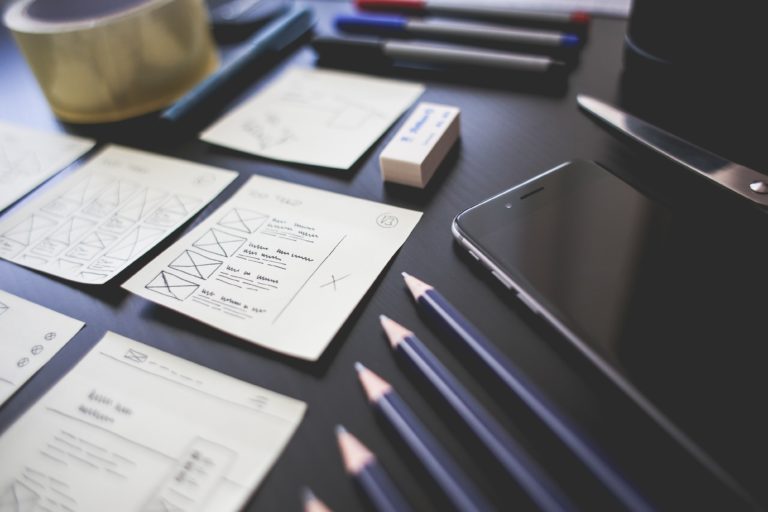 Tip 1: Know the Assessment Criteria
Did you know that at most universities and colleges you can access the marking criteria (often called a rubric) for your exams and assignments?  While these rubrics may not be awfully explicit or clear for students, they should still indicate key features that the examiners will be looking for. For example, is there a criterion for grammar and vocabulary, any mention of essay structure or words such as 'evaluative' or 'argumentative'? Does the rubric mention referencing, paraphrasing, or plagiarism perhaps? If you're not sure where to find your module criteria, ask your tutor so that you can understand what you are being tested on before being tested.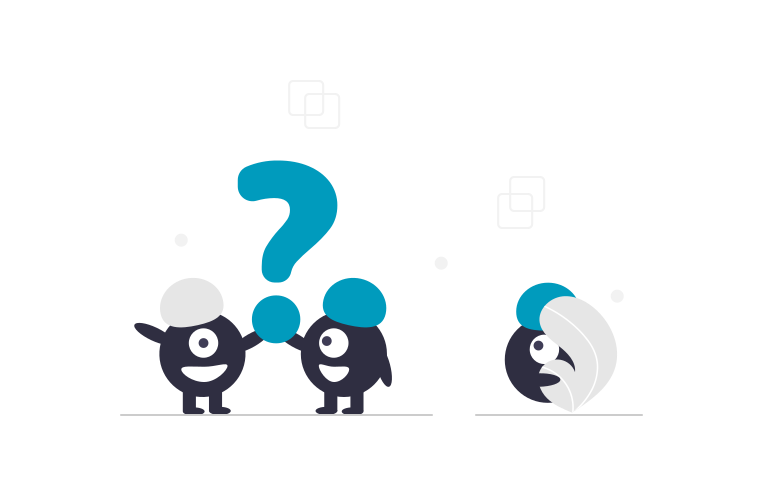 Tip 2: Review Your Course Materials
A good student asks themself at the end of semester, 'what did I really learn this semester?'. Generally speaking, courses aren't only about content but also about transferable skills. When reviewing your lecture and seminar notes and materials, consider which skills the tutors were having you practise and which ones could be useful in futures exam. These might include:
Tips 3:  Review Feedback
Take a look at our courses on feedback and tutorials to reflect on whether you've properly analysed, accepted and can apply the feedback you've received over the year. Importantly, note your strengths and weaknesses and consider how they will interact with the exam type.

Tip 4: Experience Timed Practice
First find out what type of exam you will need to complete (we've pictured eleven types below, but there may be more!) and then try to time yourself completing a similar exam question or task. This can reveal a lot about how much you can process and achieve in the allotted time.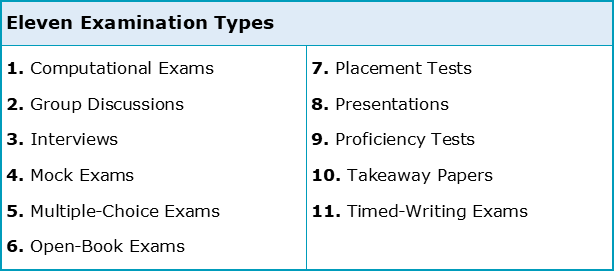 Tip 5: Read the Question Carefully
It seems so obvious, but when a student fails an exam simply because they didn't take the time to re-read the question(s) then this will negatively affect their grades. What a shame that would be! If possible, always follow the rule of three. Read it once, twice and then a third time to just be sure, separating aspects of the question such as the task type, the topic and the controlling idea.
Tip 6: Care for Your Health
Finally, make sure you stay healthy. It's so easy at university to become distracted or simply be having too much fun (if there is such a thing!) that you neglect simple things like eating well and exercising. Young adults are famously ineffective at taking care of their health and for sleeping at irregular times. Don't fall into the trap and be wild the night before an important exam. Your brain needs all the rest it can get to perform at its best. Besides, if you're doing a presentation then of course you should be thinking AND looking as fresh as possible.
We hope these quick tips and the courses we've linked throughout this blog help to put you on the path to academic success. If you have other successful exam prep techniques, then feel free to share with the community in our Community Forums. For now, our small Academic Marker team will end this week's blog by wishing you all GOOD LUCK in your assessments this academic year.
Looking for videos and quizzes?
[Autumn 2021] As reading isn't always the most effective (or only) way to learn, students can now engage with interactive academic materials in our Course Library and Practice Labs. Visit these platforms and access video tutorials, live activities, assignments, discussion topics, practice tasks and more.
Collect Academic Marks
🎁
Free
to join the community
3 Marks for visiting daily

10 Marks for writing feedback

20 Marks for leaving a testimonial

20-100 Marks for referring your friends