The Basics of Essay Writing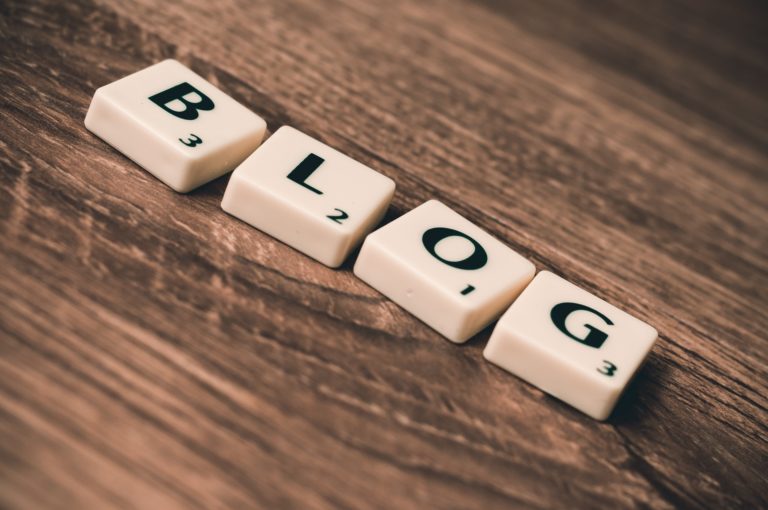 There's so much happening at Academic Marker that it might be difficult for students and tutors to keep up. To help you stay informed about updates to our course library, resources and services, we'll be updating our posts and blogs on a weekly basis. Visit our news and updates section to learn more about how we're increasing our involvement with the academic-English community.

Why are essays so important?
The first aspect of academia that we're going to tackle in our biweekly blog is the topic of essay writing. This is because students find that this is the area they need the most practice in. While speaking, listening and even reading tend to come more naturally, it can take even native speakers of English decades to become truly great writers. It's therefore no wonder that writing an essay in a foreign language often poses extra problems for students.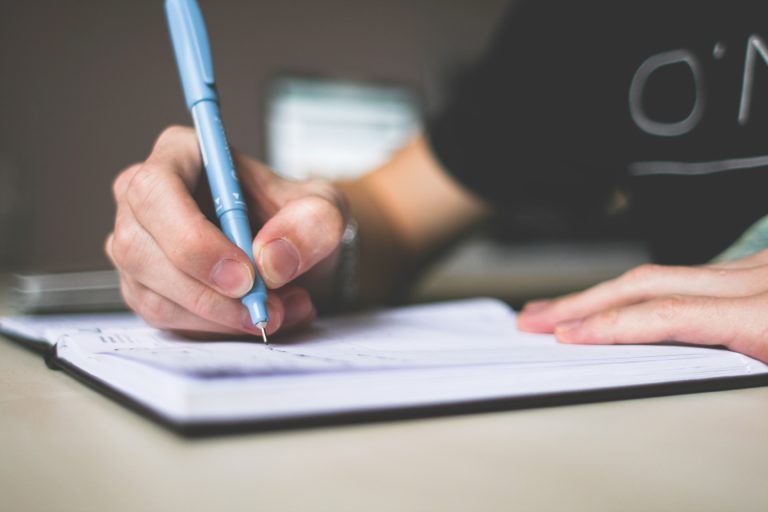 Essays are important too. Not only are they challenging to get right, but essays often form the key component of a module's assignments and assessments. And, as you progress further through your degree, the essays you write will only become longer and more complex – to the point where a doctorate thesis can take many years to research and write across tens of thousands of words.
Where should I start?
A good place to start would be in our essay writing section, which offers dozens of short courses about useful topics such as writing thesis statements, topic sentences and supporting details. Perhaps begin with our introductory course about essay writing before looking more closely at the introduction, body and conclusion sections of an academic essay and the various elements which make these sections successful. And don't forget to consider the formatting of your essay too. A good student knows that layout, headings and font types and sizes can also be important aspects of the essay-writing process.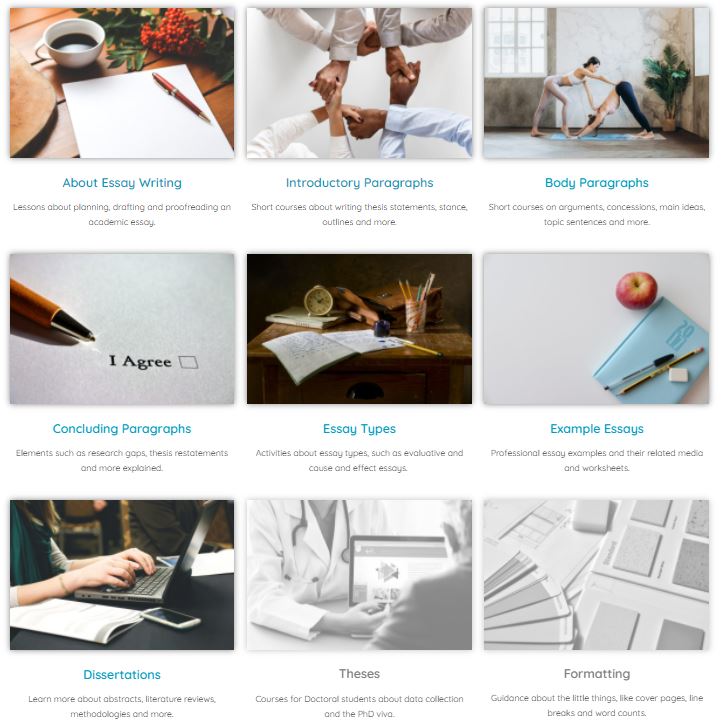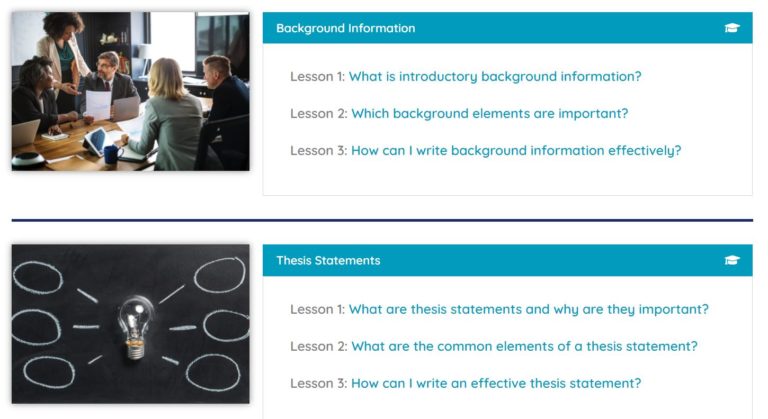 Are there different types of essays?
What many students don't realise is that there are many types of essay available to tutors, each of which serves a different purpose. At a basic level there are:
• short essays for undergraduate students
• dissertations for final-year and master's students
• theses for PhD students
While dissertations and theses tend to follow a fairly similar formula for the sciences and humanities, short essays can be of various types. The seven most common types are:
• cause and effect
• compare and contrast
• descriptive
• evaluative
• persuasive
• problem-solution
• process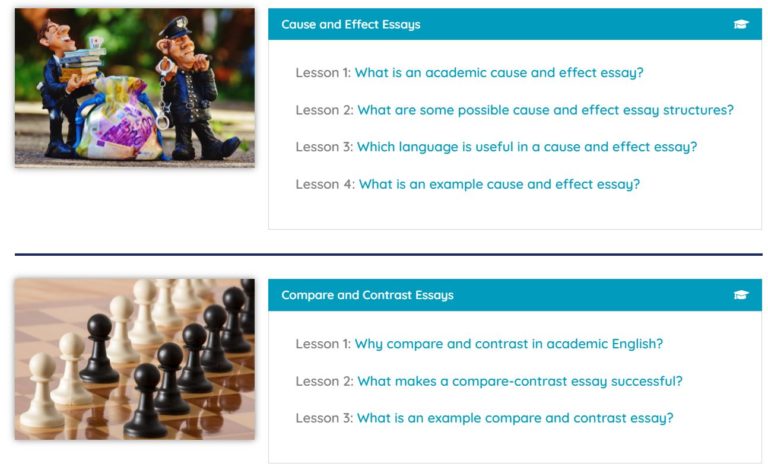 Students should do their best to practice deconstructing and writing each of the seven types of essay above so that they have a diverse understanding of academic genres. Each essay type will require different methods of critical thinking and will utilise different academic language structures (all of which are worth learning).
Where can I see some examples?
You'll probably wish to see some examples of effective essays, particularly for the above seven types. Many students choose to purchase example essays from questionable websites, but here at Academic Marker we like to provide resources for our community for free – provided you're an engaged and active community member. Visit our example essays section to check these out, and don't forget to spend a few Academic Marks on unlocking, downloading and completing our related grammar, vocabulary and writing worksheets.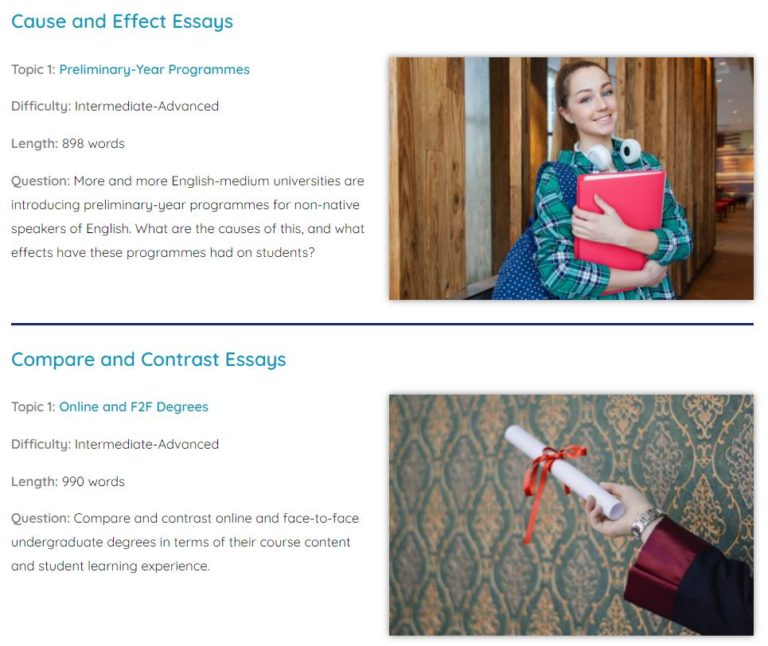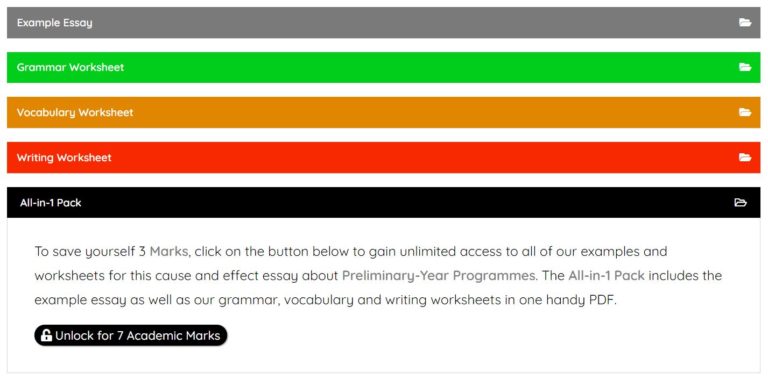 Anything else?
After taking a closer look at all these aspects of essay writing, you'll be well on your way to essay mastery. The only way of further expanding your understanding of the wider processes at work here is to focus on reading and research skills, referencing, grammar and vocabulary. Thankfully, we have lots of courses available to help you – also for free!
Looking for videos and quizzes?
[Autumn 2021] As reading isn't always the most effective (or only) way to learn, students can now engage with interactive academic materials in our Course Library and Practice Labs. Visit these platforms and access video tutorials, live activities, assignments, discussion topics, practice tasks and more.
Collect Academic Marks
🎁
Free
to join the community
3 Marks for visiting daily

10 Marks for writing feedback

20 Marks for leaving a testimonial

20-100 Marks for referring your friends