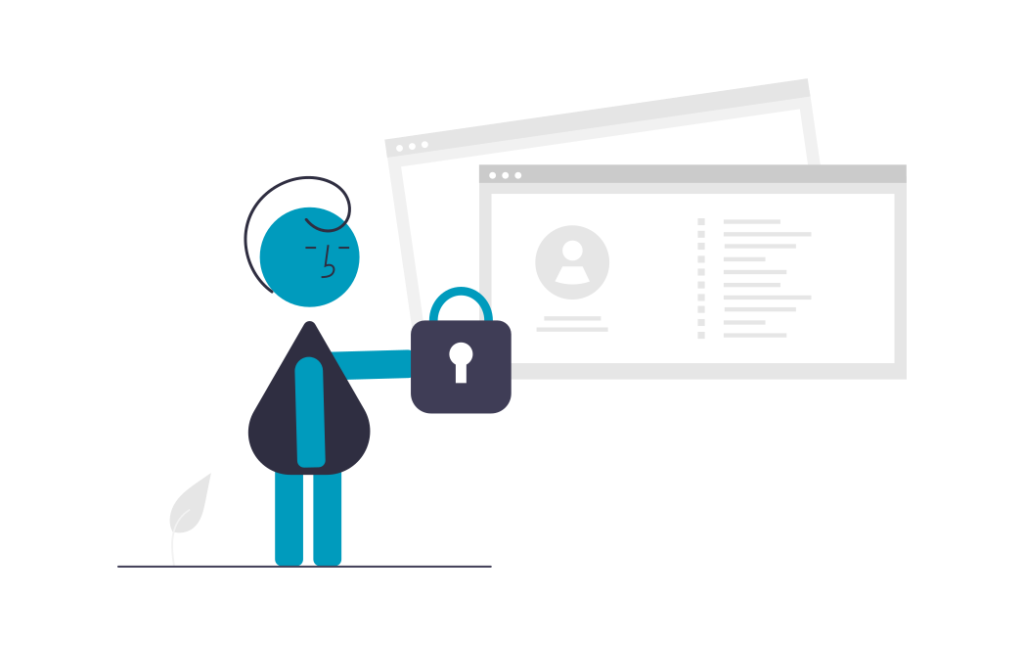 Privacy Policy
One of our main priorities here at Academic Marker is the privacy of our visitors. This Privacy Policy describes the types of information that is collected and recorded by Academic Marker and how we use it. We hope that you take the time to read through this page carefully. If there are any terms in this Privacy Policy that you do not agree with, please discontinue use of Academic Marker. If you have questions or require further information, contact [email protected].
Last Updated: 11th January 2023
Consent
This Privacy Policy applies to Academic Marker's online activities only. It is valid for visitors of www.academicmarker.com and community.academicmarker.com with regards to the information that is shared or collected. This policy is not applicable to any information collected offline or via channels other than this website. By using our website, you hereby consent to our Privacy Policy and agree to its terms.
Information we collect
The personal information that you are asked to provide, and the reasons why you are asked to provide it, will be made clear to you at the point your personal information is required.
When you register for an account with Academic Marker, we may ask for your contact information, including items such as username, name and email address, as well as credentials such as passwords. If you contact us directly or communicate in our forums, we may also receive additional information about you such as the contents of the message, attachments you may send, and any other information you may choose to provide.
How we use your information
The information we collect is used in a limited number of ways, specifically to:
provide, operate, maintain, personalise and develop Academic Marker

understand how users interact with Academic Marker, helping us to develop new English for Academic Purposes (EAP) materials, services, features and functionality based on needs

reply to you directly for customer service purposes
Academic Marker limits marketing and promotional emails to one per year per community member and does not permit third-party advertisements; however, should a user decide to follow, like or subscribe to one of our affiliated social media accounts (such as on Facebook, Instagram, LinkedIn or YouTube), they may expect to receive more frequent communication from our marketing team.
While we do on occasion post testimonials that may contain personal information such as your name, country or organisation, we will do our best to obtain your consent prior to publication. If you wish to update or delete an existing testimonial, please contact [email protected] and be sure to include your name, testimonial location and contact information.
Please note that we may disclose your personal information where we are legally required to do so in order to comply with applicable law, governmental requests, a judicial proceeding, court order, or legal process, such as in response to a court order or a subpoena (including in response to public authorities to meet national security or law enforcement requirements). We may also disclose your information where we believe it is necessary to investigate, prevent, or take action regarding potential violations of our policies, suspected fraud, situations involving potential threats to the safety of any person and illegal activities, or as evidence in litigation in which we are involved.
We will only keep your personal information for as long as is necessary to fulfil the purposes outlined in this privacy policy unless otherwise required by law. Should you decide to delete your Academic Marker account, your information will also be deleted from our systems within an acceptable period of time. 
Information Security
We have implemented appropriate technical and organisational security measures to protect the security of any personal information we process. However, please also remember that we, as is the same for any online enterprise, cannot guarantee that the internet itself is 100% secure. Although Academic Marker will do its utmost to protect your personal information, transmission of personal information to and from Academic Marker is at the user's own risk. Users should only attempt to access our services from a secure environment.
Log Files
Academic Marker follows a standard procedure of using log files. These files log visitors when they visit websites, and all hosting companies do this as a part of service analytics. The information collected by log files includes internet protocol (IP) addresses, browser type, Internet Service Provider (ISP), date and time stamp, referring/exit pages, and possibly the number of clicks. These analytics are not linked to any information that is personally identifiable. The purpose of the information is for administering the site and tracking users' interactions for needs analysis, site performance and curriculum development.
Cookies and Web Beacons
Like any other website, Academic Marker uses 'cookies'. These cookies are used to store information including visitors' preferences and the pages on the website that the visitor accessed or visited. The information is used to optimise and enhance the users' experience by customising our web page content based on visitors' browser type and/or other information.
Advertising Partners Privacy Policies
Academic Marker does not facilitate or permit third-party advertisements.
Third Party Privacy Policies
We may share your data with third parties who perform services for us and require access to such information to do that work. This is currently limited to email delivery (Mailjet) and forum hosting services (Discourse). We do not share, sell, rent or trade any of your information with third parties for their promotional purposes.
Because Academic Marker's Privacy Policy does not apply to other advertisers or websites, we are advising you to consult the respective Privacy Policies of these third-parties for more detailed information should you sign up to Academic Marker with a third party, such as Google, GitHub or Twitter.
You can choose to disable cookies through your individual browser options. To know more detailed information about cookie management with specific web browsers, please refer to your browser's respective website.
General Data Protection Regulation
Based on the laws of some countries, you may have the right to request access to the personal information we collect from you, change that information, or delete it in some circumstances. To request to review, update, or delete your personal information, please contact [email protected]. We will respond to your request within 30 days.
Data protection rights usually include:
The right to access – You have the right to request copies of your personal data. We may charge you a small fee for this service.

The right to rectification – You have the right to request that we correct any information you believe is inaccurate. You also have the right to request that we complete the information you believe is incomplete.

The right to erasure – You have the right to request that we erase your personal data, under certain conditions.

The right to restrict processing – You have the right to request that we restrict the processing of your personal data, under certain conditions.

The right to object to processing – You have the right to object to our processing of your personal data, under certain conditions.

The right to data portability – You have the right to request that we transfer the data that we have collected to another organization, or directly to you, under certain conditions.
Children's Information
We encourage parents and guardians to observe, participate in, and/or monitor and guide their children's online activity. Academic Marker does not knowingly collect any Personal Identifiable Information from children under the age of 13 as our content and services are targeted at high school, university and postgraduate students and academic skills tutors. If you think that your child provided this kind of information to Academic Marker, we strongly encourage you to contact us immediately at [email protected]. We will do our best efforts to promptly remove such information from our records.
Website Disclaimer
The information provided by Academic Marker on www.academicmarker.com and community.academicmarker.com is for general informational and academic purposes only. All information on the site is provided in good faith. We make no representation or warranty of any kind, express or implied, regarding the accuracy, adequacy, validity, reliability, availability or completeness of any information.
The site may contain links to other websites or content belonging to or originating from third parties. We do not guarantee the accuracy, adequacy, validity, reliability, availability or completeness of third party content.
Thanks for reading, and best of luck in your studies!