What are 5 tips for breaking the ice with strangers?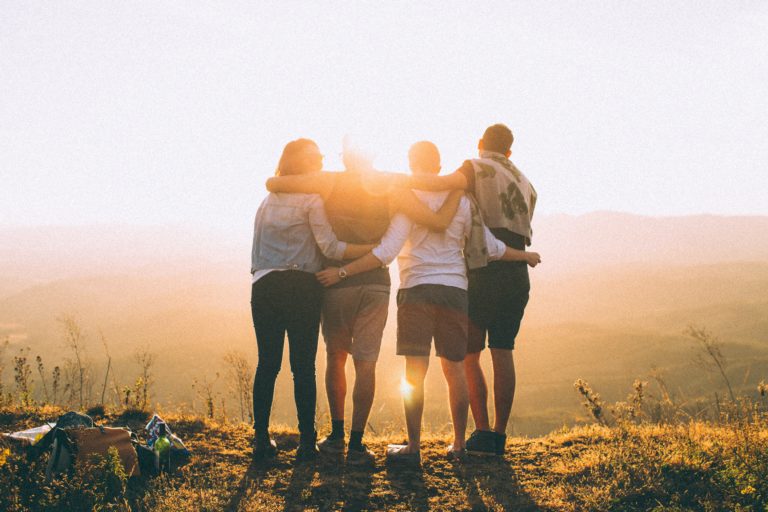 This is the first of three lessons about Making Friends. To complete this course, read each lesson carefully and then unlock and complete our materials to check your understanding.   
– Discuss the importance of making friends at university
– Introduce five icebreakers to help students introduce themselves to others during fresher's week
– Offer advice to help students have the confidence to approach and make new friends
For most new bachelor's degree students, going to university will be the first time they've had to move house and leave behind their well-established friendship groups. While the more extrovert among us may find this prospect exciting (albeit a little daunting), others may be quite anxious – particularly about making friends. No matter what type of personality you have, this short course has been created to provide you with useful ideas for friendship success. In this course, we offer five icebreakers for meeting strangers (Lesson 1), seven tips for making friends (Lesson 2) and six pitfalls to avoid (Lesson 3). We also offer numerous worksheets for you to unlock and complete, designed to improve your English and check understanding. Follow this advice closely and you should be joining new friendship circles in no time.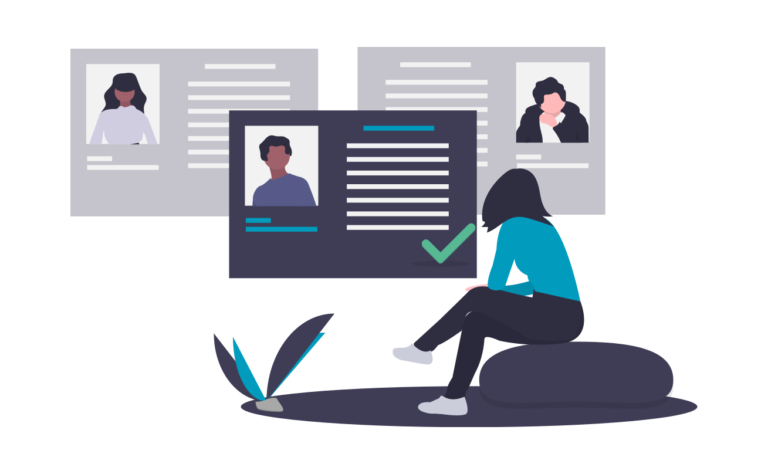 Icebreaker 1: Joining Social Media Groups
All universities now have a social media presence, and many offer a variety of platforms and groups for students to interact in. Try logging on to one of these platforms and start engaging with other students – you might surprise yourself and find some likeminded peers! Even if you never end up forming long-term friendships with the students you meet online, they might still be people to meet up with during fresher's week or from time to time throughout the semester. You never know, these simple online interactions may also help to build your confidence, easing your nerves when approaching new people face-to-face.
Icebreaker 2: Packing for Friendship
When packing for that first week at university, why not include a few extra group games for socialising? Classic board games, cards or even group games like Twister and Jenga can be an easy way for a new set of flat mates to hang-out. These can be easily converted into drinking games too should your assortment of flatmates wish to get the party started.
Icebreaker 3: Being Seen
Whether it's the common space in your flat or dorms, university living spaces are designed to have a place where housemates or neighbours can get together, hang out and get to know each other. Spend some time in this area and you'll be surprised at how willing most people are to sit down and chat. If there's kitchen, why not offer to make a cup of tea or have some communal snacks laid out to help along the conversation and the feeling of being in a home-away-from-home? And don't forget that this tip works outside the apartment too. The more involved you are in clubs and societies, the more social events you attend and the more pubs you hang out in, the more seen you will be (and the more chance you will have for making friends).
Icebreaker 4: Leading an Event
Not only will there be a tonne of events to attend during fresher's week but also every weekend thereafter – especially in the first year. Take control of the social scene once in a while and be the person to suggest going out as a flat or newly formed group to an interesting local event. While pubs and clubs are the obvious choice, if you or your flatmates aren't into drinking, perhaps be on the look out for sporting events, cultural performances, gigs, or even the cinema or bowling. Arrange an event and you'll soon find yourself being invited to other exciting activities too.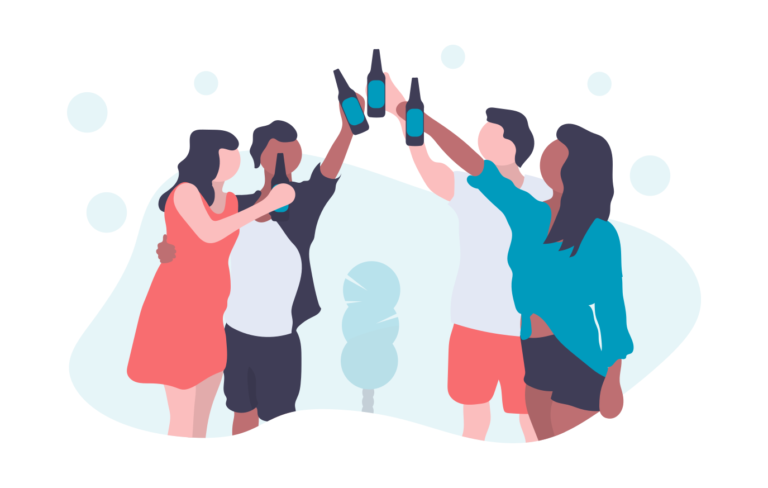 Icebreaker 5: Showing You're Interested
When you're first getting to know your new neighbours and housemates, show a genuine interest in their life and history by asking questions. Try to find common ground between you in the form of shared experiences. Try also to find things to complement others about (everyone loves a well-timed complement) and be open minded when listening to others' opinions. People always say that first impressions are the most important, but sometimes we can view others we don't know with loaded preconceptions simply because they remind us of someone else. It takes time to really get to know people and until you do it's worth keeping an open mind.
Once you've completed all three lessons in this short course about Making Friends, you might then wish to download our Lesson Worksheets to check your progress or print for your students. These professional PDF worksheets can be easily accessed for only a few Academic Marks.
To save yourself 2 Marks, click on the button below to gain unlimited access to all of our Making Friends Lesson Worksheets. This All-in-1 Pack includes every lesson, activity and answer key related this topic in one handy and professional PDF.
There are currently no PowerPoint activities, additional teacher resources or audio and video recordings created for this topic. Please come back again next semester.
Looking for videos and quizzes?
[Autumn 2021] As reading isn't always the most effective (or only) way to learn, students can now engage with interactive academic materials in our Course Library and Practice Labs. Visit these platforms and access video tutorials, live activities, assignments, discussion topics, practice tasks and more.
Collect Academic Marks
🎁
Free
to join the community
3 Marks for visiting daily

10 Marks for writing feedback

20 Marks for leaving a testimonial

20-100 Marks for referring your friends