What is an example problem-solution essay?
This is the third and final chapter about Problem-Solution Essays. To complete this reader, read each lesson carefully and then unlock and complete our materials to check your understanding.   
– Provide an example problem-solution essay as a model
– Highlight the key language of cohesion and transitions
– Highlight the key language of problems, solutions and evaluations
Before you begin reading...
This topic now has an interactive task:
Problem-Solution Essays
knowledge checks and quizzes

skills practices, tasks and assignments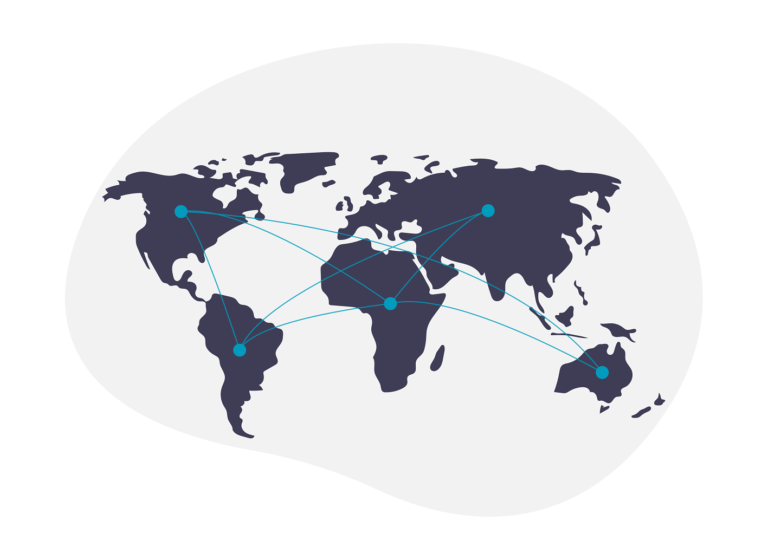 The following five-paragraph, 1,000-word essay has been provided for you as an example of a problem-solution essay about reducing global air pollution. The language of signalling problems and solutions which was outlined in the previous chapter has been highlighted for you here.
Problem-Solution Essay Question:
What are the main problems associated with air quality in developing countries, and how might these issues be resolved?
Problem-Solution Example Essay:
Air is typically defined as being polluted when an excess of gases, particles and compounds are detected in the Earth's atmosphere at levels that cause harm to human life and the Earth's ecosystems.1 Not only are gases such as carbon monoxide and nitrogen oxide likely responsible for climate change, but when combined with other pollutants such as volatile organic compounds (VOCs), air pollution may account for approximately seven million premature deaths annually (Smith, 2018). 2 In addition to this, studies have indicated that children who are conceived in environments with high amounts of carbon and nitrogen are more likely to be born prematurely, develop autism or suffer more aggressively with respiratory conditions (Watson and Oliviar, 2017; Williams, 2018), highlighting the significance of the problem.3 While Europe and North America were producing approximately fifty million tonnes of sulphur dioxide per year during their peak in the 1970s, due to economic, political and technological developments this figure had dropped to less than twenty million by 2016 (HWO, 2017).4 Asia, however, with its recent and exponential economic growth, is now producing almost sixty million tonnes of sulphur dioxide annually (ibid.) and are the largest emitters of carbon monoxide and dioxide from both factories and vehicles (Smith, 2018).5 Focusing on emissions from transportation and industry, this essay explores the key technological and political polices that could be implemented to help resolve the current global air pollution crisis.6
As a result of fewer regulations in fuel and vehicle quality and significantly higher populations, many Asian city centres have now become toxic to human health (Williams, 2018).7 Since 2002, Delhi, Dhaka and Beijing have all reportedly seen mortality rates from lung cancer double even though the amount of cigarette smokers has in fact declined (Yuang, 2012).8 One solution to this problem may be to replace fossil-fuel powered transportation with greener, renewable alternatives (HWO, 2017).9 In economically wealthier regions of China, a drive to upgrade to electric vehicles, both public and private, has in fact seen 'significant improvement in local air quality' (Lee and Shuang, 2016, p. 223).10 However, to enforce and implement this in more economically deprived cities will likely be a challenge due to the costs of those upgrades, although the price of an electric scooter has proven affordable on basic Chinese salaries (Lee and Shuang, 2016) and could benefit countries such as India and Pakistan.11 Greener energy policies will nevertheless need to be extended to include public buses and trains as well as private vehicles.12 To achieve this, Asian governments will have to financially enforce and support these policies as well as encourage private sectors to invest in transportation initiatives, as was successful in Europe (Desmond, 2005). 13 Although such procedures may be costly in the short term, these costs will likely be offset by the reduction in health-related issues.14 Ultimately, urban centres with high population densities perhaps have little choice but to enforce the technological solutions that can decrease the impact of transportation on air quality.15
Another aspect of air pollution that requires both economic and technological intervention is regarding industry.16 Mining, chemical and ore manufacturing, and factories which produce products purely for consumerist needs, are examples of some of the worst air polluters. 17 Due to economic and social conditions, approximately 65% of these industries are concentrated in developing countries (Smith, 2018).18 To assist these industries in reducing their high levels of pollution, two approaches have been advocated by the US Department of Air Cleaning (2013).19 The first approach is to assess an organisation's division of labour structure and its productivity.20 Companies in the US have reported saving thousands of dollars and have simultaneously reduced their emissions simply by ensuring that their company is running to optimum efficiency (ibid).21 This is not only a cost-effective solution, but it is achievable without the intervention of any government.22 The only drawback here is that such improvements will likely require CEOs and senior management to have expert knowledge, to be aware of the most effective models for productivity, and to be willing to train and educate their workforce in methods of reaching optimum efficiency. 23 
The second potentially effective approach is the use of technology to eradicate industry-produced pollutants before they enter the atmosphere (US Department of Air Cleaning, 2013). 24 To achieve this, businesses are now able to choose from a selection of industrial filters that work to oxidize harmful chemicals such as catalytic oxidizers, which are reportedly 90% effective at breaking down VOCs (Cowes, 2000).25 However, industries which have boomed in developing regions are likely to have lower quality equipment and relatively unchecked regulatory practices.26 Therefore, dealing with air pollution from industries in this manner will probably require further top down measures and policies that can create trained and trusted regulatory bodies to maintain safety and quality procedures.27 Lee and Shuang (2016) highlight that such standards are only possible once a society and its government are economically strong enough to invest and maintain green practices.28 An immediate solution instead might be to introduce simple but affordable household purifiers.29 Such technology is widely used in homes across China and is generally of reasonable value (Williams, 2018), although such a solution arguably passes the responsibility of air purification onto the general population and is very much limited to indoor spaces.30
This essay highlights how the problem of air pollution has shifted in recent years from the more economically stable regions to those that are still growing.31 Focusing specifically on transportation and industry, numerous solutions have been provided in order to combat these issues.32 Essentially, it has been argued in this paper that a top down approach is required in developing countries.33 Without the economic and policy-making support of the controlling authorities, it is perhaps unlikely that individuals and companies will self-enforce costly changes or have the knowledge or skills to adapt their practices.34 Although it is evident that such changes may be financially challenging in the short term, the long-term reduction in health-related strains on medical facilities and the increase in industrial productivity will hopefully offset any financial loses and in fact create a more economically prosperous future.35 Certainly, the current quality of life for those living in polluted regions is not positive.36 Short-term losses should perhaps be considered against the value of life and the basic human right to breath clean air.37
Word Count: 1,044
References*
Cowes, J. (2000) Engineering and industry: saving the environment. York: Oxbridge Press.
Desmond, M. (2005) 'Oslo's green city campaign: light at the end of the polluted tunnel' The Guiding Post, 28 May. Available at: https://theguidingpost.dn/oslolighting/2005/may/112. (Accessed: 17 July 2019).
Healthy World Organisation (2017) 'Going green: an evaluation of the implementation of e-power', Available at: www.healthyworldz.org/going green/electric/airpollution2018. (Accessed: 19 August 2019).
Lee, Y. and Shuang, L. (2016) The people's Green Policy: an analysis. Shanghai: Fang Limited.
Smith, A. (2018) 'Working to die: city smog and the reality of living in the world's most polluted cities', Mumbai Madness, 11(2), pp. 256-259.
US Department of Air Cleaning (2013) The bill to cleaning companies and accountability of pollution. Available at: www.usdac.co.us/cleaningbill2010-2012 (Accessed: 29 May 2019).
Watson, J. and Oliviar, B. (2017) You are what you breath. 2nd Edn. London: Greenhouse Press.
Williams, B. (2018) 'Cross-data analytical licensed results of the inquiry into urbanisation and the industrialisation in twenty global centres', Journal of Environmental Life, 3(2), pp. 78-94.
Yuang, H. S. (2012) 'Investigation into the most common causes of repertory deaths in the twenty-first century', Journal of Health and Wellbeing in Modern Times, 1(4), pp. 12-16.
*Please note that these references and the evidence contained within this essay are fictitious.
Referencing
To reference this reader:
Academic Marker (2022) Problem-Solution Essays. Available at: https://academicmarker.com/essay-writing/essay-types/problem-solution-essays/ (Accessed: Date Month Year).
Related Sources
3 of 3 Chapters Completed
Once you've completed all three chapters in this short reader about Problem-Solution Essays, you might then wish to download our Chapter Worksheets to check your progress or print for your students. These professional PDF worksheets can be easily accessed for only a few Academic Marks.
To save yourself 2 Marks, click on the button below to gain unlimited access to all of our Problem-Solution Essays Chapter Worksheets. This All-in-1 Pack includes every chapter, activity and answer key related this topic in one handy and professional PDF.
Looking for live support?
Our tutors are here to help! Academic Marker has three centres of teaching excellence that support and supplement our e-learning pathways, offering private and group services to suit all educational budgets. Enrol today and receive a 10% discount on tailored tuition, group workshops, study programmes and materials development 🎁
Collect Academic Marks
🎁
Free
to join the community
7 Marks for daily e-learning

20-30 for feedback and testimonials

20-100 for referring others