What are informative listening and lecture cues?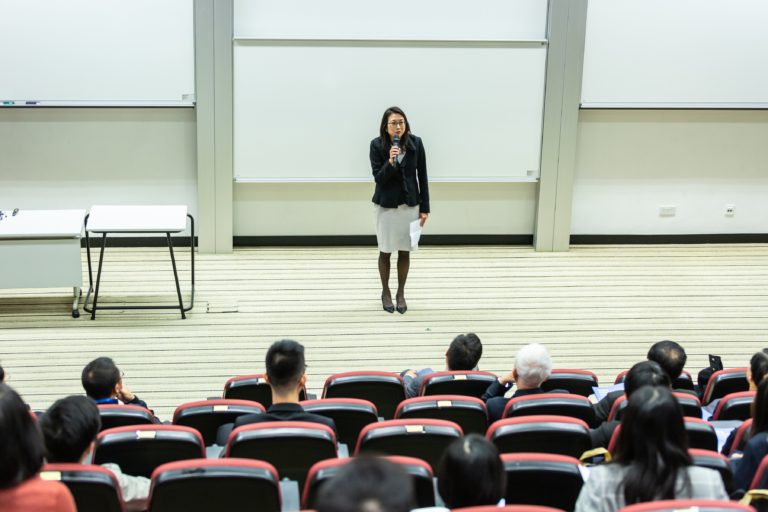 This is the third of four lessons about Listening for Lecture Cues. To complete this course, read each lesson carefully and then unlock and complete our materials to check your understanding.   
– Introduce the concept of informative lecture cues
– Divide informative lecture cues into five types
– Provide examples of each type to assist comprehension
While understanding the overall organisation of a lecture will certainly provide the listener with the skills to follow ideas, it's important for a listener to also be aware of when the presenter is signalling important information during a presentation, as such information will be the primary content for taking effective notes. We've divided such informative lecture cues into five types, which are definition, opinion, source, implication and example cues. Consider first the following paragraph:
The first cue in our example (1) is used to introduce a definition, in this case about lecture cues themselves. Being able to recognise definition cues is an important aspect of academic listening as these informative cues will quickly alert you to the subject-specific vocabulary that's crucial for understanding the topic.
Similarly, it is important to recognise when source materials are being presented in a speech as this information is very likely the academic foundation of the presentation. Because sources will probably be used to support and exemplify main ideas and claims, it's important that a listener is able to recognise source cues (2/4/5) and reporting language, as in the following examples:
The third type of informative cue noticeable in our example paragraph is the example cue (3). As the name suggests, such cues are used to provide examples, historical events and case studies to support a presentation:
Next is the implication cue (6), which is used after an example or source has been provided by the speaker to contextualise that evidence for the listener. It's important in academic language to mention the wider impact and relevance of information, and such cues are therefore perfect for doing just that:
The final type of informative lecture cue is used to indicate and provide opinion (7) to the listener, whether the presenter's opinion or a source's. Opinion cues are therefore quite an important cue type as they are used to indicate the presenter's overall stance on a topic, which is a necessary aspect to understand if the listener wishes to use the lecturer's information again as evidence in their own work.
Memorise and recognise these lecture cues and you should be both better prepared for careful listening during a presentation and better able to make effective notes at the same time. Two additional categories of lecture cue however still remain, and so if you wish to perfect your listening then you'll need confidence with these also.
Once you've completed all four lessons about listening for lecture cues, you might also wish to download our beginner, intermediate and advanced worksheets to test your progress or print for your students. These professional PDF worksheets can be easily accessed for only a few Academic Marks.

You may also wish to download any relevant PowerPoint activities, teacher resources or audio and video recordings we've created about this topic for only a few Academic Marks.
Looking for videos and quizzes?
[Autumn 2021] As reading isn't always the most effective (or only) way to learn, students can now engage with interactive academic materials in our Course Library and Practice Labs. Visit these platforms and access video tutorials, live activities, assignments, discussion topics, practice tasks and more.
Collect Academic Marks
🎁
Free
to join the community
3 Marks for visiting daily

10 Marks for writing feedback

20 Marks for leaving a testimonial

20-100 Marks for referring your friends