What are the three different types of 'voice'?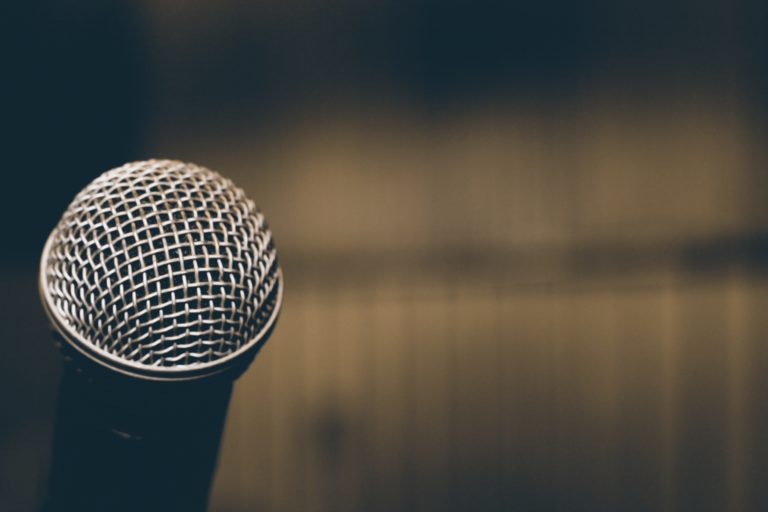 This is the second of three lessons about Balancing Voices. To complete this course, read each lesson carefully and then unlock and complete our materials to check your understanding.   
– Explore the three different types of voice in academic writing
– Provide an example paragraph to show the balance of voice
– Provide examples of writer voice, mixed voice and source voice
Now that you understand what voice is and why it's important in academic writing, the next step is to discuss the three different types of voice which may be utilised by a writer. If you wish to include these three types in your own writing, it's critical that you know how to both recognise and correctly introduce all three of them. The following paragraph has therefore been created to clearly distinguish writer voice (WV) from mixed voice (MV) and source voice (SV) :
One important factor that may contribute to students' success rates in foundation-year programmes is probably the ability to correctly balance academic voice.WV Research suggests that students who are incapable of recognising the difference between writer voice and source voice may struggle with elements of academia.WV As Smith (2012) explains, 72% of first-year students that did not receive clear instruction in this area claimed to find their second year more challenging than those that did.SV These findings indicate that additional class time should perhaps be spent on understanding academic voice (Jones, 2017; Smith, 2019).MV Indeed, Lee and Lee (2014) show that by spending only fifteen minutes per day on recognising voice, students are 26% more likely to succeed in a foundation-year programme.SV However, how students view academic writing may also affect these success rates.WV 43% of students surveyed believed that explicit academic instruction was a pointless activity (Snow et al., 2018), which is likely a counterproductive perception.MV The high level of fail rates in foundation-year programmes may therefore have arisen through a combination of low classroom attention and negative student perceptions.WV
1. Writer Voice
The above 180-word example paragraph has eight sentences, four of which are in the writer's voice. This is fairly normal for a short paragraph as the writer should be the most important and prominent voice in a piece of academic writing. Naturally, this will be your own voice in your own writing. To learn how to recognise writer's voice in other sources however, take a closer look at one example sentence:

Notice in this example that there is no indication of any source, either through an integral or non-integral citation. While writer voice is generally recognisable in clauses or sentences that are without cited sources, this is not always the case. As is shown in the following example, writer voice may also be used alongside citations to present facts, to explain a study's methodology, or to present a particular study as an example:
Because citations may or may not be used in writer voice, it's important to remember here that while general facts or a study's methodology may be included, writer voice never introduces source opinions, arguments or findings.
2. Mixed Voice
The second type of voice is much as it sounds. Mixed voice is when the writer voice and the source voice are combined into one sentence or clause, as is shown in the example below: 


It's worth noting here that although a source has clearly been cited (Snow et al., 2018) in this example sentence, the writer's voice still remains dominant in mixed voice. To identify this voice type, look for when the writer chooses to present the arguments, ideas, opinions or findings of another source through a non-integral citation placed at the end of that evidence. 
3. Source Voice
The final type of voice is called source voice, and this is when the authors of a source are given a clearer and more important voice than the writer in a clause or sentence. Much like mixed voice, source voice is usually used to introduce the arguments, ideas, opinions and findings of another source. However, unlike with mixed voice, to introduce clear source voice the writer must use a combination of reporting verbs and integral citations, such as is shown in the example below:

One final point to remember here however is that although this voice is predominantly that of the source authors, the writer is still able to provide their own opinion in source voice by being careful of which reporting verbs (such as 'suggest' or 'argue') and hedging language (such as 'likely' or 'perhaps') they use to introduce this voice type.
Now that we've discussed these three different voice types in some detail, the third and final lesson will firstly explain how to balance voice in an academic paragraph before exploring both when and where to use each voice type.
Once you've completed all three lessons about voice, you might also wish to download our beginner, intermediate and advanced worksheets to test your progress or print for your students. These professional PDF worksheets can be easily accessed for only a few Academic Marks.

You may also wish to download any relevant PowerPoint activities, teacher resources or audio and video recordings we've created about this topic for only a few Academic Marks.
Looking for videos and quizzes?
[Autumn 2021] As reading isn't always the most effective (or only) way to learn, students can now engage with interactive academic materials in our Course Library and Practice Labs. Visit these platforms and access video tutorials, live activities, assignments, discussion topics, practice tasks and more.
Collect Academic Marks
🎁
Free
to join the community
3 Marks for visiting daily

10 Marks for writing feedback

20 Marks for leaving a testimonial

20-100 Marks for referring your friends