What is an effective dissertation topic?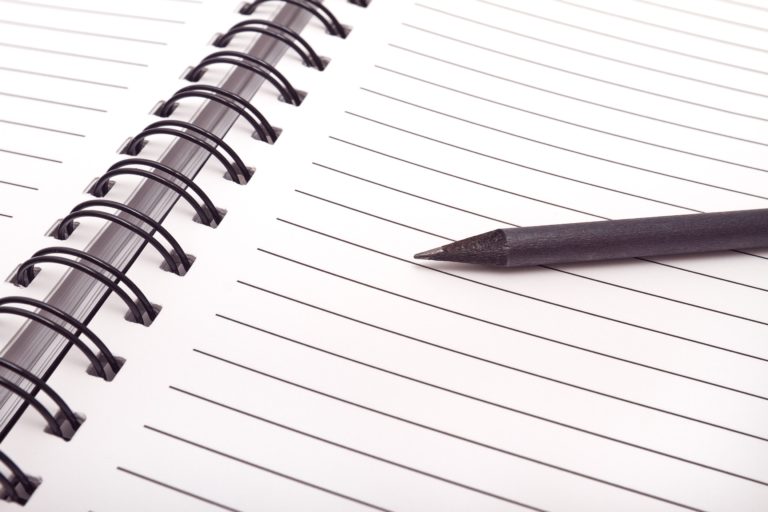 This is the third and final chapter about Dissertations. To complete this reader, read each chapter carefully and then unlock and complete our materials to check your understanding.   
– Discuss the importance of a dissertation topic
– Determine the three aspects of selecting a topic
– Provide examples that are helpful for topic selection
One of the most important aspects of writing a dissertation is the ability to select an effective topic. Much additional stress and worry has been self-inflicted on students when writing a dissertation either because those students didn't sufficiently read about how to choose an appropriate topic, or because the topic they chose was beyond their scope or simply unworkable.
The general advice provided in this area is to carefully consider and research a number of topics and research questions before making an informed decision. The following three steps have therefore been designed to help guide you in the process of deciding your topic, narrowing your research focus and delimiting your study.
1. Deciding the Topic
It goes without saying that a dissertation topic will be naturally restricted by the overall subject being studied. However, if your dissertation is in linguistics for example, then will your dissertation focus be about syntax, sociolinguistics, pidgins and creoles, or some other aspect of the subject? And if you were to select pidgin and creole languages as a topic of study, then which subtopic would you select next? Would you focus on the phonology of these languages, or their grammar? Or would yours be an ethnolinguistic study into the impacts of language subordination?
Ultimately, the topic you decide upon for your dissertation should be one that you find interesting, one that you perhaps already have a substantial base knowledge of, and one that falls within the scope of a dissertation project. Once you have decided a topic, the next step is to then isolate the narrow and specific focus of your dissertation. Remember, if you're unable to determine the focus in step two, then you may need to return to this first stage to investigate an alternative topic.   
2. Determining the Focus
Once a subject-specific topic has been selected, the next task in the dissertation process is to determine the precise focus of your study. You may have decided to study the grammar of a pidgin or creole language for instance, but which language will you choose, and which aspect of the grammar will your study investigate? Of course, while a topic and focus can simply be based on your own ideas, one of the best ways of determining a research focus is to look for gaps in the literature. By doing some introductory (but still extensive) reading on your topic, you should soon find areas of original research that are recommended in other investigations by other academics that have yet to be explored.
Your dissertation supervisor may also be able to help you in selecting a topic and narrowing your focus. Such tutors may not only be able to point you in the right direction, but they may also be able to provide you with an exact research focus too. Remember that dissertation supervisors are often in the process publishing their own research, and so sometimes the best way of finding a reliable dissertation focus and helping your supervisor at the same time is to take an aspect of their project and investigate it for them. Whichever option you choose, remember to commit to plenty of initial research about your topic and topic focus to be certain that you've selected a viable and original dissertation question.
3. Delimiting the Study
One final aspect of a dissertation that students often struggle with is in deciding the limitations of the study. Ask yourself what the scope of your investigation is, and try to remember who you are, where you are and what you can possibly achieve in the time allowed and with the materials at your disposal. It's recommended that a researcher decides early on what can and cannot be achieved in their study.
For example, if a student had decided to study the grammar of Cameroon Pidgin English, then could that student be expected to travel to Cameroon to do their research? Where would that student find their participants, and how many participants would they require? Which aspects of the grammar could be investigated in a document of between 10,000 and 20,000 words? Ask yourself questions such as these and answer them with reference to your study as early on as possible. And don't be afraid to highlight your limitations during your dissertation write up; this simply shows that you have a mature understanding of the project as a whole.
Finally, when delimiting your study, it will also be important for you to determine both your research questions and hypotheses in advance, as well as to make firm decisions about how you intend to conduct your investigations (i.e., what your methodology is). We've included three possible hypotheses for a study on complement-taking predicates in Cameroon Pidgin English as examples for you, followed by three ways in which an investigation like this could be triangulated and conducted through both quantitative and qualitative methods.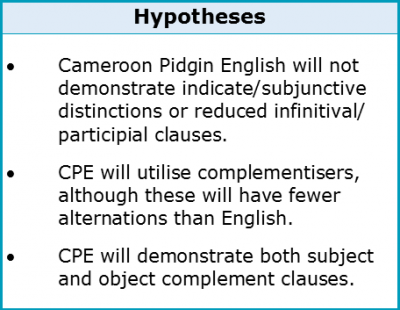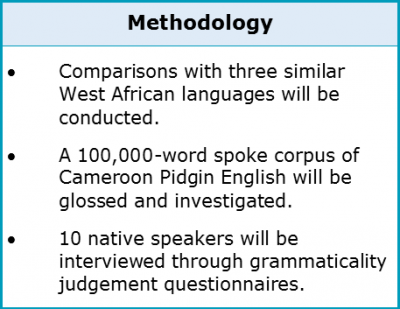 Now that you understand the overall purpose and sections of a dissertation and have discussed how to most effectively select a dissertation topic and focus, you may next wish to access our beginner-, intermediate- and advanced-level worksheets to check your understanding of this subject.
3 of 3 Chapters Completed
Once you've completed all three chapters about dissertations, you might also wish to download our beginner, intermediate and advanced worksheets to test your progress or print for your students. These professional PDF worksheets can be easily accessed for only a few Academic Marks.

Looking to change pathway?
While reading is important, community members might also benefit from a different study pathway, one that offers interactive "microlearning" activities. We have hundreds of videos, quizzes, assignments, discussion topics and more in our Course Library and Practice Labs, ready to explore.
Collect Academic Marks
🎁
Free
to join the community
15 Marks for daily e-learning

20-30 Marks for leaving feedback

50-250 Marks for referring your friends