What is a thesis statement outline?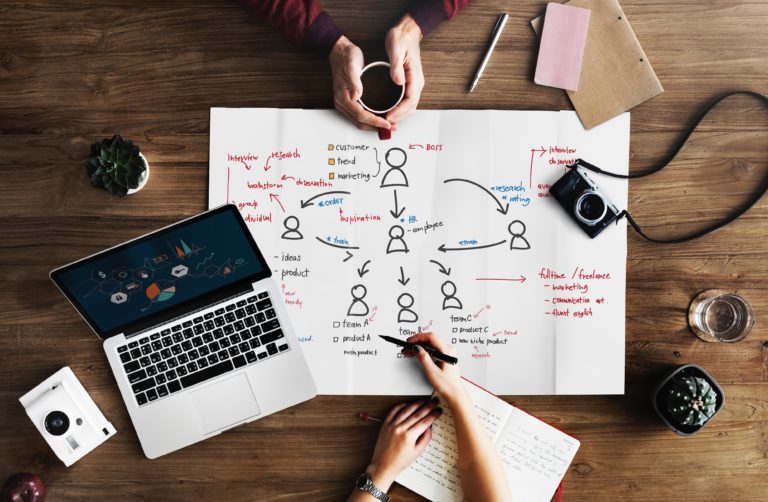 This is the first of three chapters about thesis statement Outlines. To complete this reader, read each chapter carefully and then unlock and complete our materials to check your understanding.   
– Introduce the two types of outline in academic writing
– Explore the purpose of thesis statement outlines
– Provide informative and persuasive outline examples to help guide the reader
Before you begin reading...
This topic now has an interactive unit:
Drafting Thesis Statements
knowledge checks and quizzes

skills practices, tasks and assignments
When writing to an academic standard, a student will most likely be asked by their tutor or advisor to create and submit two types of outline to successfully complete an essay. The first type of academic outline (which may also be described as a plan) is a listed or bullet-pointed structure for outlining the entire research paper. While this type of outline is able to provide the key topics of an essay as a whole, the focus of this short reader is instead on thesis-statement outlines which more narrowly highlight only body-paragraph main ideas to the reader.
What is the purpose of a thesis-statement outline?
If you've already completed our short reader on thesis statements, then you'll know that a successful thesis statement may be broken into a number of elements, such as the outline or stance. Otherwise known as a roadmap, an outline is placed at the end of an introductory paragraph and functions to inform the reader of (1) the essay's key arguments (main ideas), and (2) the order in which those arguments appear in the body section. To help guide you in recognising outlines, we've included two example thesis statements below with these features in bold: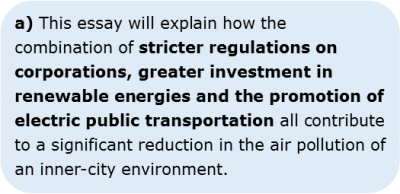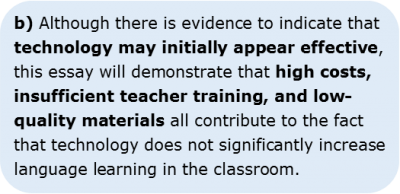 In thesis statement (a), which is written for an example informative essay, the bolded outline provides the reader with three clear main ideas that will be included in the body section of that piece of research. These three main ideas are presented more clearly for students in the table below:
Example thesis statement (b), on the other hand, is instead taken from a persuasive essay. As such, this outline requires both counter arguments and arguments to represent the body section's four main ideas, as can be seen below: 
Now that you understand the basic concepts of a thesis statement outline, Chapter 2 on this topic explores why outlines are so important in academic introductions. How and why good writers should precisely connect an outline to their body-section topic sentences is also discussed.
1 of 3 Chapters Completed
Once you've completed all three chapters about outlines, you might also wish to download our beginner, intermediate and advanced worksheets to test your progress or print for your students. These professional PDF worksheets can be easily accessed for only a few Academic Marks.

Looking to change pathway?
While reading is important, community members might also benefit from a different study pathway, one that offers interactive "microlearning" activities. We have hundreds of videos, quizzes, assignments, discussion topics and more in our Course Library and Practice Labs, ready to explore.
Collect Academic Marks
🎁
Free
to join the community
15 Marks for daily e-learning

20-30 Marks for leaving feedback

50-250 Marks for referring your friends