How can stance be maintained throughout an essay?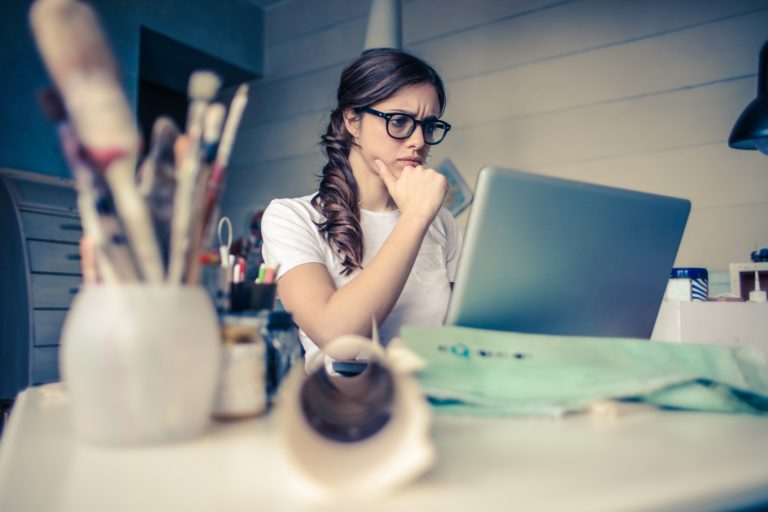 This is the third and final chapter about Stance. To complete this reader, read each chapter carefully and then unlock and complete our materials to check your understanding.   
– Introduce the concept of maintaining stance in an essay
– Discuss the five essay elements that commonly show stance
– Provide examples of each essay element to guide the reader
The final chapter in this short reader about stance focusses on how the writer's opinions and judgements may be maintained throughout the entirety of an academic essay. Although stance is usually first presented to the reader in the thesis statement of the introductory paragraph, such stance should also be present in the body-section topic sentences, when evaluating evidence, in summary sentences, and in the concluding paragraph's thesis restatement. After discussing each of these essay elements in turn, you may wish to then download our beginner-, intermediate- and advanced-level worksheets to check your understanding.
1. Thesis Statements
As was explained in some detail in Chapters 1 and 2, the first element of an essay in which the writer's stance is expressed is usually in the thesis statement– which is often placed at the end of the introductory paragraph. By returning to Chapter 1's example thesis statement, the topic of AID in Africa can be used to show how stance should be maintained and repeated across four additional essay elements: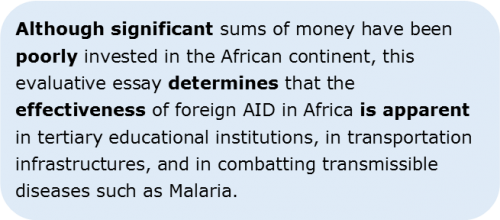 2. Topic Sentences
It's imperative in academic assignments that the writer maintains coherence and cohesion throughout their essay. One way of doing this effectively is to remind the reader of your stance as often as possible – particularly in the topic sentences that begin each body paragraph. Three topic sentences have been provided for you below from our previous example thesis, each of which has the language of stance bolded for clarity and reference:
3. Evaluation of Evidence
In addition to reminding the reader of their stance at the beginning of each body paragraph, a good writer should also remember to evaluate the evidence that's presented in the body of their research. As can be seen in the two examples below, the language of stance may be used to either form overall evaluations, show implications of how particular evidence is for or against the essay thesis, or provide connections between one piece of evidence and the next:
4. Summary Sentences
The final element of the body section of an essay that may require repetition of stance is found in the summarising sentences, which may work to briefly and concisely remind the reader of the findings of that paragraph or point the reader towards the focus of the following body paragraph. Remember however that the stance expressed in a summary sentence should always remain congruent with the stance presented in the earlier thesis statement and topic sentences.
5. Thesis Restatements
Finally, when paraphrasing and restating the overall thesis at the beginning of the concluding paragraph, a writer should remember to include their stance – further assisting the coherence and cohesion of the essay as a whole.
By remembering to use the language of stance and maintaining that stance throughout the five essay elements as outlined in this chapter, an academic writer should be able to clearly, consistently and successfully demonstrate throughout a persuasive essay their opinions, evaluations and judgements.
3 of 3 Chapters Completed
Once you've completed all three chapters about stance, you might also wish to download our beginner, intermediate and advanced worksheets to test your progress or print for your students. These professional PDF worksheets can be easily accessed for only a few Academic Marks.

Looking to change pathway?
While reading is important, community members might also benefit from a different study pathway, one that offers interactive "microlearning" activities. We have hundreds of videos, quizzes, assignments, discussion topics and more in our Course Library and Practice Labs, ready to explore.
Collect Academic Marks
🎁
Free
to join the community
15 Marks for daily e-learning

20-30 Marks for leaving feedback

50-250 Marks for referring your friends