Do Harvard style academic essays use references?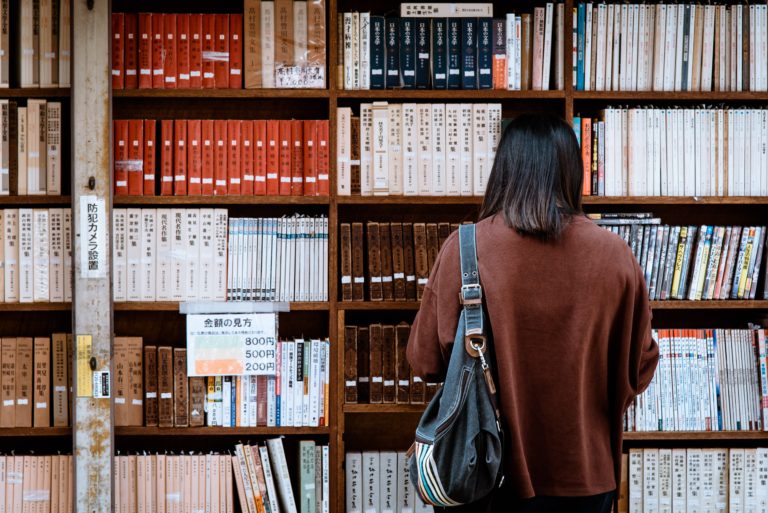 This is the first of two chapters about Writing Harvard Reference Lists. To complete this reader, read each chapter carefully and then unlock and complete our materials to check your understanding.   
– Remind the reader of the differences between academic references and reference lists
– Highlight when the Harvard style should be used by students
– Discuss the importance of analysing source types, source details and reference elements when forming references
Before you begin reading...
This topic now has an interactive unit:
Building Reference Lists
knowledge checks and quizzes

skills practices, tasks and assignments
Knowing the ins and outs of referencing is an important aspect of academic writing, but it is one that may also seem tedious or unnecessarily complicated to EAP students. While there are many referencing management software on the market to help with forming citations, endnotes and references, these programmes are rarely accurate enough to achieve a high grade in an academic assignment. And then there are different referencing styles for students to learn too, with Harvard and Chicago being some of the most popular.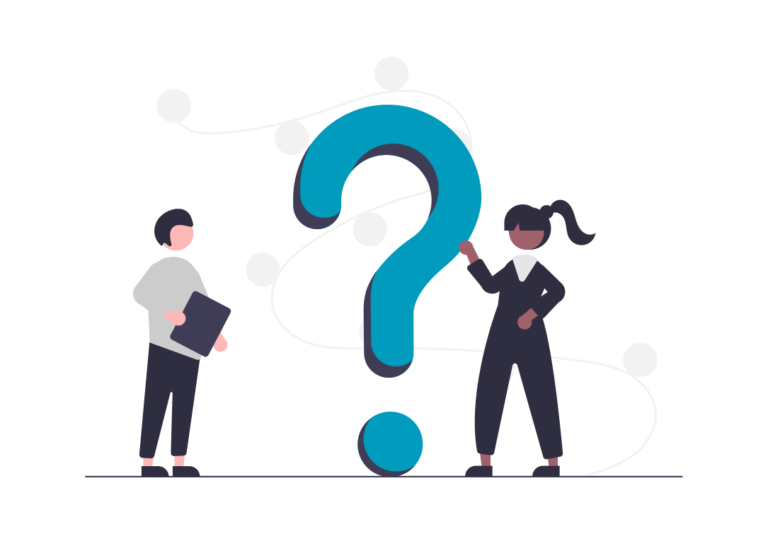 To demystify the process somewhat, we look specifically at how to form references and reference lists in the Harvard style in this short two-chapter reader. Focussing on the broader concepts (Chapter 1) as well as the most nuanced aspects of formatting (Chapter 2), we answer the most common and helpful queries about Harvard referencing, offering authentic examples and activities to help guide the reader, measure progress and improve English proficiency. 
What are references and reference lists?
A reference is a piece of text that informs the reader of the sources that were cited in an academic assignment or publication to support the claims of the research:
As can be seen in the previous diagram, references are built of reference elements (such as the Name of authors or the Year of publication) that outline the details of the source (such as Smith or 2019). These references are gathered together at the end of an assignment or publication in a reference list, as is exemplified below:
Reference lists such as these are a key feature of referencing in the Harvard style.
Should I use the Harvard referencing style?
There are many different styles of referencing, and each selects and formats their referencing features (citations, reference lists, etc.) slightly differently. These differences can be seen in the otherwise identical Chicago and MLA example references below: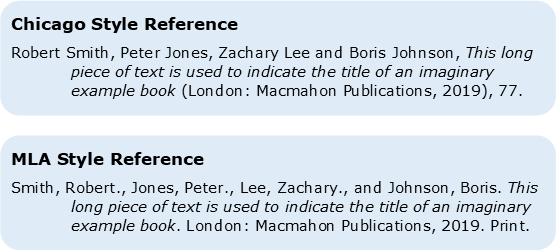 Because of the considerable formatting variation when referencing the same source in different styles, students should make sure that they are conscious of which referencing style their discipline, tutor or assignment requires and follow the rules of that style carefully. Students should only use the Harvard Style as described in this short reader if that's the style needed for their essay or presentation.
Are different source types referenced differently?
Yes, absolutely. An experienced academic will be able to determine the source type being referenced in an assignment or publication (such as whether it's a book, journal, web page, etc.) from a quick glance at the corresponding reference. While these differences are explored comprehensively in our short reader on referencing sources in Harvard, we've included five examples for you below. What differences do you notice between these five source types and their references?
1. Books in Print
Smith, R., Jones, P., Lee, Z. and Johnson, B. (2019) This long piece of text is used to indicate the title of an imaginary example book. London: Macmahon Publications.
2. Books with Contributing Authors
James, K. (2016) 'Insert Chapter Title', in Smith, R. (ed.) This long piece of text is used to indicate the title of an imaginary example book. London: Macmahon Publications, pp. 66-74.
3. Conference Proceedings
Smith, R. (ed.) (2016) This long piece of text is used to indicate the title of an imaginary conference proceeding. SOAS, London, 16 July. London: Macmahon Publications.
4. Digital Photographs
Jones, P. (1999) The title of the photograph. Available at: https://photographs.com/the-title-of-the-photograph/ (Downloaded: 01 November 2019).
5. e-Journal Articles
Atkinson, P. (2000) 'The title of the article', The Title of the Journal, 16(3), pp. 33-45. Available at: https://journals.edu.uk (Accessed: 01 November 2019).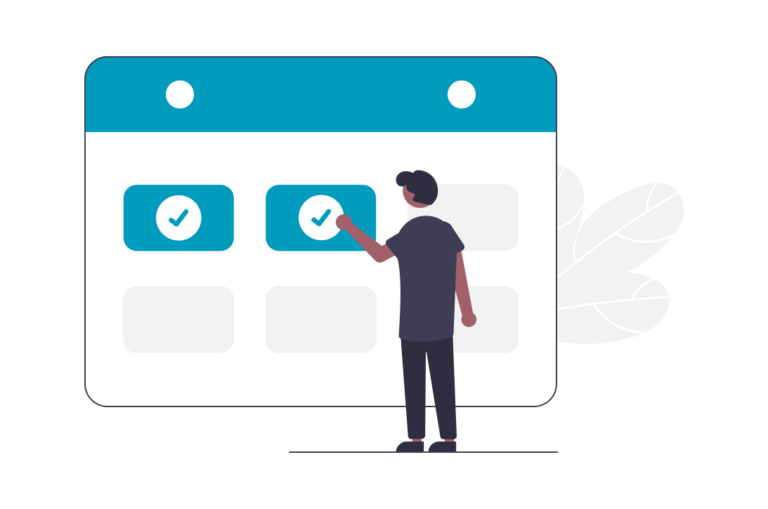 Why are reference elements important?
The reason an experienced academic can determine the source type by studying a reference is because each source type in Harvard requires a different pattern of reference elements, such as the Name of authors or the Year of publication. This is because different sources have different source details which can helpfully be used to identify and catalogue them. Take a look at the variation in reference elements between a printed book (five) and an electronic journal article (eight), for example:
By recognising these reference elements, a student could quickly identify the source type being acknowledged. Likewise, having an understanding of the connection between these elements, their related source details and the type of source being acknowledged will greatly help students correctly build, order and format their reference lists in the Harvard style, as is further explored in Chapter 2. 
Referencing
Related Sources
1 of 2 Chapters Completed
Once you've completed both chapters in this short reader about Writing Harvard Reference Lists, you might then wish to download our Chapter Worksheets to check your progress or print for your students. These professional PDF worksheets can be easily accessed for only a few Academic Marks.
To save yourself 1 Marks, click on the button below to gain unlimited access to all of our Writing Harvard Reference Lists Chapter Worksheets. This All-in-1 Pack includes every chapter, activity and answer key related this topic in one handy and professional PDF.
Looking for teaching support?
We have three centres of teaching excellence here at Academic Marker to support our e-learning pathways, each offering various private and group services. Should you be interested in organising tailored tuition or workshops, remember to first enrol in Academic Marker and redeem your 10% discount...
Collect Academic Marks
🎁
Free
to join the community
5 Marks for daily e-learning

20-30 for feedback and testimonials

20-100 for referring others