What steps make for successful academic lectures?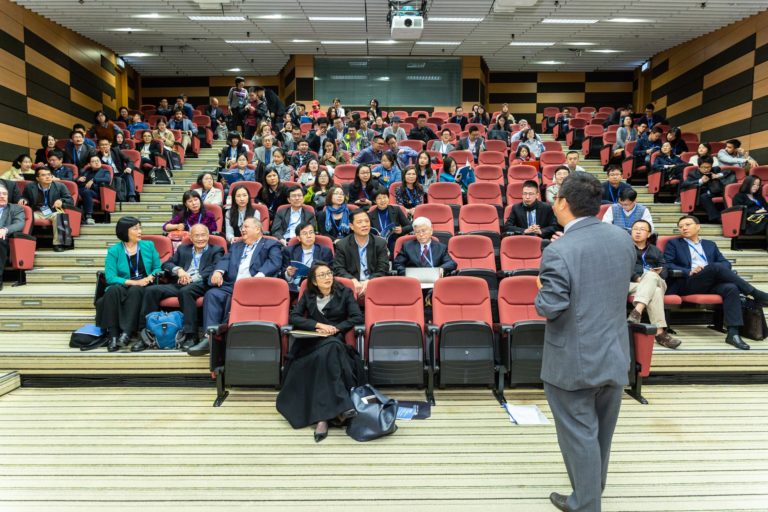 This is the first of two chapters about Lectures and Seminars. To complete this reader, read each chapter carefully and then unlock and complete our materials to check your understanding.   
– Introduce the concept of university lectures and seminars
– Focus specifically on lectures: their purpose and tutor-student expectations
– Provide six tips for success in lecture environments
Before you begin reading...
This topic now has an interactive unit:
Benefitting from Lectures
knowledge checks and quizzes

skills practices, tasks and assignments
Whether studying at the undergraduate or master's level, most students will spend the majority of their time at university in tutor-centred lectures and student-focussed seminars. These two sessions are critical facilitators of learning. They are where much of the communication between students and professors take place. Knowing what to expect from university learning environments such as these can help any student better prepare for their studies.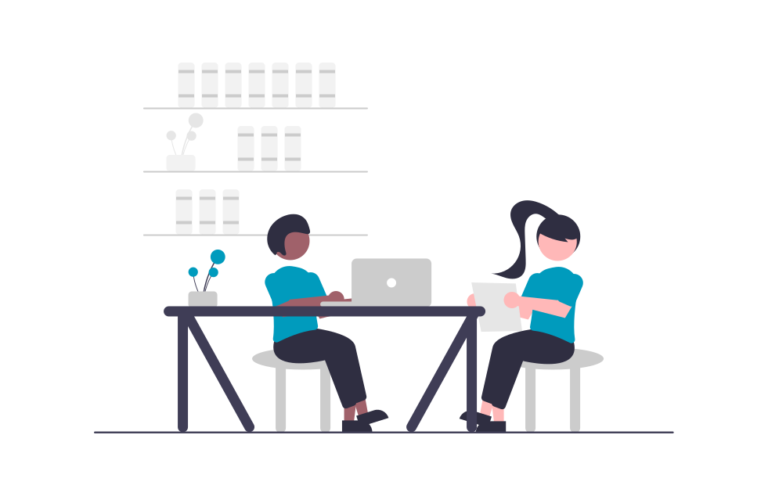 A knowledge of lectures and seminars particularly helpful, however, for non-native speakers who may be studying in English, who may be culturally unfamiliar with these western learning styles, and who may be concerned about their EAP  speaking and listening skills. This short two-chapter reader therefore focuses on describing the lecture and seminar environments both independently and comparatively, providing non-native students with guidance about what to prepare for, which communicative interactions to expect, and how best to succeed.
What is an academic lecture?
Lectures are usually one- to two-hour presentations given by an expert in a specific discipline, hence the name 'lecturer' for university professors in the UK. The lecturer will stand at the front of the lecture hall (or classroom) often behind a lectern and will deliver their speech to a quiet and attentive audience.
As lectures are presented by those at the forefront of their field, they are considered a valuable opportunity to learn about the latest research and theories of practice. While the aim of a lecture may be to share wisdom, it is also necessary that the presenter does this effectively and efficiently. A lecture is therefore usually a one-way performance with little expectation (or opportunity) for the audience to participate in the discussion.
How many students can attend a lecture?
For popular majors and compulsory modules, the number of students in a university lecture can be very high. If the capacity of the hall allows for it, a lecture audience could reach a size of several hundreds of students. However, depending on the popularity of the discipline and the size of the institute, it is much more common for a lecture to be delivered to fewer than one-hundred students.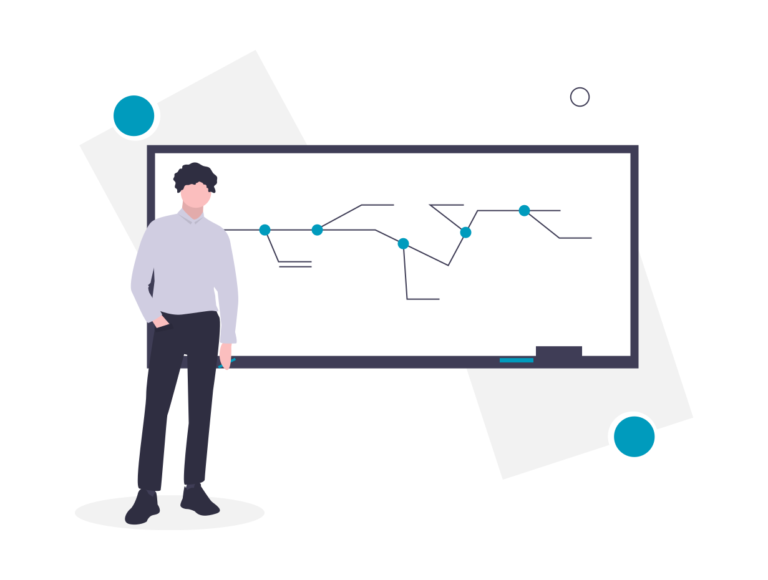 How can I be a successful lecture participant?
As students will be spending a good deal of their degree in the lecture-hall environment, it is important to consider how to get the most out of this learning style. While popular culture may portray lectures as being a space for students to fall asleep after a night of heavy partying, in reality these spaces should hold inspirational talks and thought-provoking insights into a field of study. At the very least, lectures will likely be crucial for understanding the course and its assessments – exposing learners to the subject-specific vocabulary and concepts that will be necessary for a course's assignments.
While the one-way-discourse style of lectures means that students don't have to prepare for this interaction in quite the same way as they would a tutorial, seminar or interview, there are still strategies that students (particularly non-native speakers of English) should follow to ensure success in this challenging listening context. We've included six of the most useful tips below.
Tip 1: Follow Pre-Lecture Instructions 
Before entering a lecture hall, make sure you have completed any pre-reading tasks or homework that the lecturer has set. Professors will have taken the time to carefully consider which information students will benefit from knowing before receiving their talk and students should take the time to investigate these readings. Students will undoubtedly understand and retain more of a lecturer's presentation if they've followed that lecturer's instructions too.
Tip 2: Predict Content
If there isn't a pre-reading task, then before entering a lecture try to find out the topic of the talk and ask yourself "What do I already know?" and "Is this topic relevant to my other classes or assignments?". Maybe you already know something about the subject. Either way, taking the time to consider how the upcoming content might link with other studies and what you know generally can better prepare you for what could be discussed. Such predictions can better facilitate critical thinking, reduce listening workload and increase student engagement.
Tip 3: Show Your Interest
Although students may only rarely be required to respond verbally within a lecture, your level of interest can be communicated in other ways to the lecturer. This might be through eye contact, head nodding, and, importantly, notetaking. While a professor may speak quite quickly, students should do their best to keep legible notes wherever possible, using different coloured pens, symbols, abbreviations and punctuation marks to increase notetaking speed. Keeping clear notes not only provides students with an essential review tool, but it also ensures that you are remaining engaged throughout the talk.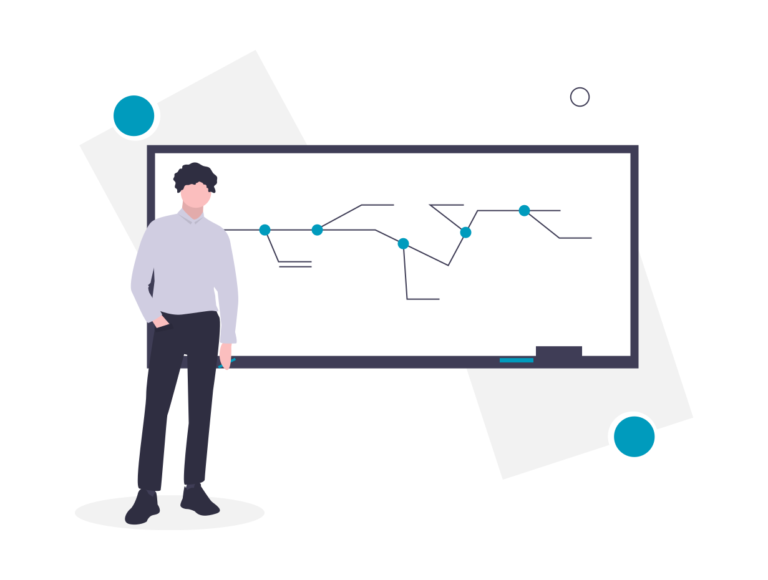 Tip 4: Pay Attention to Visual Aids
Now that computers with PowerPoint are found in most lecture halls, lecturers will utilise these resources to assist their presentations and communicate with their audience. Prepare to be shown an overview slide, keep track of the slide headings, and find out if the lecture slides are available for download either before or after the talk. Perhaps it may also be useful to print off these slides in advance of the lecture (or have them open on a laptop) and use them as the basis of your notes.
Tip 5: Know Lecture Language
In addition to subject-specific vocabulary and subject content, a lecturer will likely use a variety of lecture cues  to signpost their talk. Whether you're a native or non-native speaker of English, lecture cues are an effective way for the presenter to inform their audience of where they are in the talk, of how ideas are related to each other, and of transitions between ideas. Paying attention to these generic academic phrases can help you keep track of whether the lecturer has just provided an example, moved on to the next main idea, or is offering an opinion or new source.  
Tip 6: Continue Learning
Perhaps one of most effective ways of benefitting from a lecture is to both review and continue to explore the lecture content after the talk. Adding to your notes, writing a summary of the lecture content or having a quick chat with peers – all these methods are recommended ways of helping students to understand and remember the main ideas discussed in the presentation.
Well done. Now that we've explored what a lecture is, what to expect and how to succeed, we next compare the lecture format with the more interactive seminar. Continue reading this short reader on lectures and seminars to find out how these two environments support learning in very different ways. Or, review the key facts about lectures first by unlocking and completing our Chapter 1 Worksheet.
Referencing
To reference this reader:
Academic Marker (2022) Lectures and Seminars. Available at: https://academicmarker.com/academic-guidance/teaching-and-learning/in-class-learning/lectures-and-seminars/ (Accessed: Date Month Year).
Related Sources
1 of 2 Chapters Completed
Once you've completed both chapters in this short reader about Lectures and Seminars, you might then wish to download our Chapter Worksheets to check your progress or print for your students. These professional PDF worksheets can be easily accessed for only a few Academic Marks.
To save yourself 1 Marks, click on the button below to gain unlimited access to all of our Lectures and Seminars Chapter Worksheets. This All-in-1 Pack includes every chapter, activity and answer key related to this topic in one handy and professional PDF.
Looking to change pathway?
While reading is important, community members might also benefit from a different study pathway, one that offers interactive "microlearning" activities. We have hundreds of videos, quizzes, assignments, discussion topics and more in our Course Library and Practice Labs, ready to explore.
Collect Academic Marks
🎁
Free
to join the community
15 Marks for daily e-learning

20-30 Marks for leaving feedback

50-250 Marks for referring your friends