How can source types be easily identified?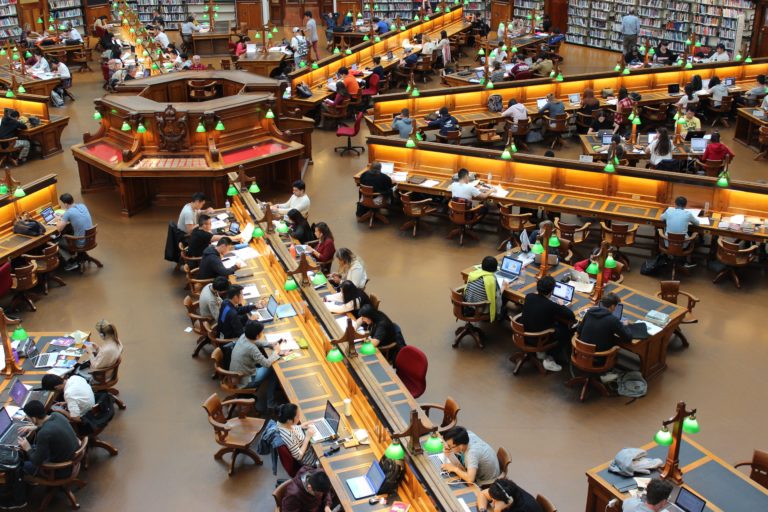 This is the second of three lessons about Finding Academic Sources. To complete this course, read each lesson carefully and then unlock and complete our materials to check your understanding.   
– Discuss the importance of correctly identifying sources
– Explore the unique features of the five most common source types
– Provide source-type images to assist identification 
This second lesson in our short course on finding academic sources is about learning how to quickly identify the various source types on offer to academics. As was explained in Lesson 1, a source is any complete text, whether written, spoken or captured in image form, that may be used to provide evidence, examples or background information for a piece of research or an academic assignment. Lesson 1 also discussed how it's of critical importance for academics to support their ideas, research and findings by including multiple sources from other published authors so that the research they produce is more credible and convincing.
Now we turn our attention to one of the first hurdles that students may encounter when attempting to locate academic sources, which is knowing how to identify precisely which source type they've found. Whether it's a book, a journal article or a website, it's important for students to be able to quickly and correctly identify the source in their possession so that they can better prepare themselves for the likely formatting, style, audience and usefulness of that text. This lesson therefore focusses precisely on how to effectively identify books, journals, newspapers, websites and university sources.
1. Books
Although books may be quite varied in the content and information they contain, this source type is fairly consistent in formatting and is therefore often easy to recognise. For the purposes of academic research however, it's important to remember that many books (particularly fictional books designed for the purposes of enjoyment) are usually deemed as being academically inappropriate. For those that are appropriate for academic purposes, such as subject-specific textbooks, these sources are usually intended to be introductory and as such should not be overused in favour of more specific and up-to-date publications such as journal articles.
Nevertheless, books can still offer a most useful starting point to understanding a concept or theory, and as such we've included their key features below: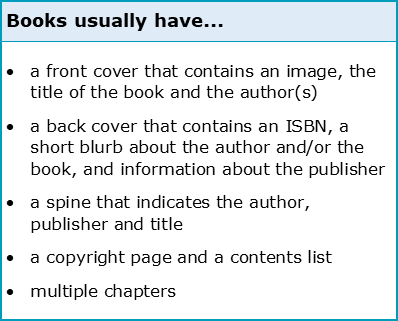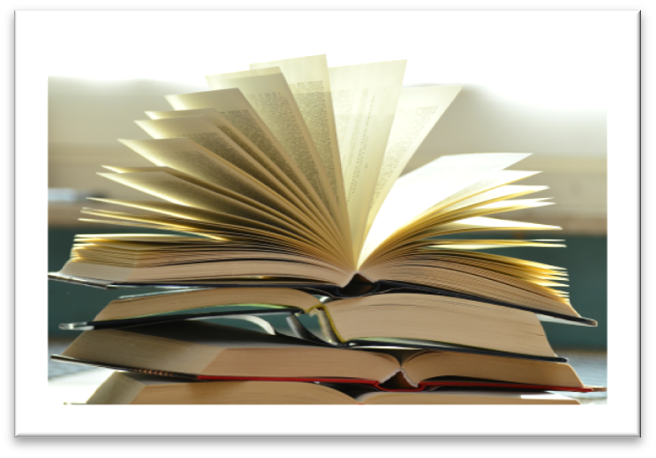 In addition to these features, please note that textbooks may have one or multiple authors, editors or contributing authors, changing the way in which these sources are usually referenced. However, unlike for newspapers, books that have both digital and printed versions (as is more commonly the case) do not usually need to be referenced differently; this is because both versions are often identical. 
2. Journal Articles
Journal articles, which are published within journals roughly four times a year, are one of the most important source types on offer to academics. By publishing every three months, this source type is able to remain up-to-date, offering cutting-edge methodology, research and discussion about very specific topics of debate. Not only do journal articles allow for investigation into very specific concepts, but their research is also often peer-reviewed, meaning that other researchers have proofread the text for elements of style, consistency and accuracy. Because of their frequency, specificity and accuracy, many academics rely quite heavily on journal articles to provide support or counter support for their own research.
Although journal articles most often have identical print versions, the most common way of accessing this source type is in its digital form through the search engine of a university library. While your library should certainly indicate whether the source is a textbook or journal when conducting a search, we've nevertheless provided some additional ways of identifying journal articles below: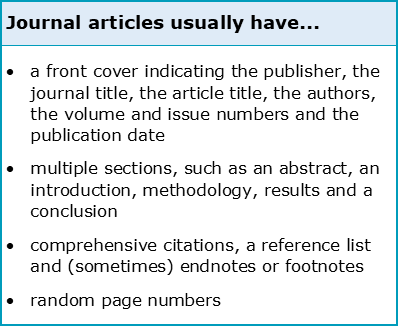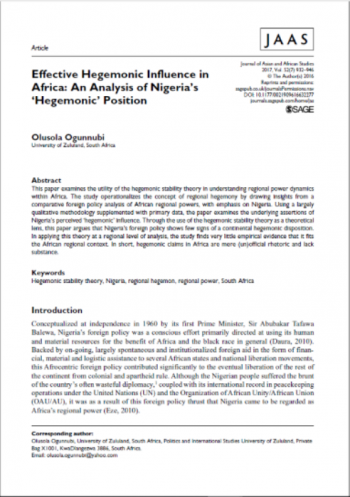 Please note that volume and issue numbers refer respectively to the total years of circulation of a journal as well as to how many times that journal has published that year. For example, the numbers '17(3)' in a reference would indicate that the journal had been circulating for seventeen years, and that that particular journal article was published during the autumn quarter (the third of the year). 
3. Newspaper Articles
Traditionally, newspapers were daily or weekly publications that contained news, articles, advertisements and public correspondence, such as obituaries or local sales. Much like a journal article, a newspaper article is therefore one publication within the newspaper as a whole, focussing on one topic of local or national public interest. While the vast majority of countries still have printed newspapers, commonly sold under names like 'The Daily Post', 'The Star' or 'The Weekly Planet', many newspaper corporations now prefer using digital formats. Unlike for books and journal articles however, the print and digital versions of newspaper articles are usually different in design and format and so should be referenced differently.
While most newspaper articles are unreliable as academic sources due to their proclivity for political bias or hyperbole, some of the more objective newspapers may still be cited in academic assignments. For this reason, it's important that students are able to recognise a newspaper article when they see one: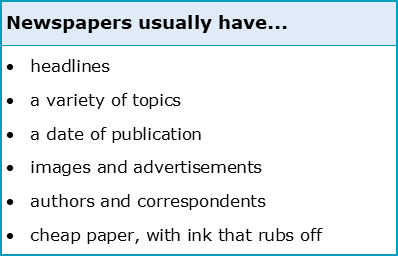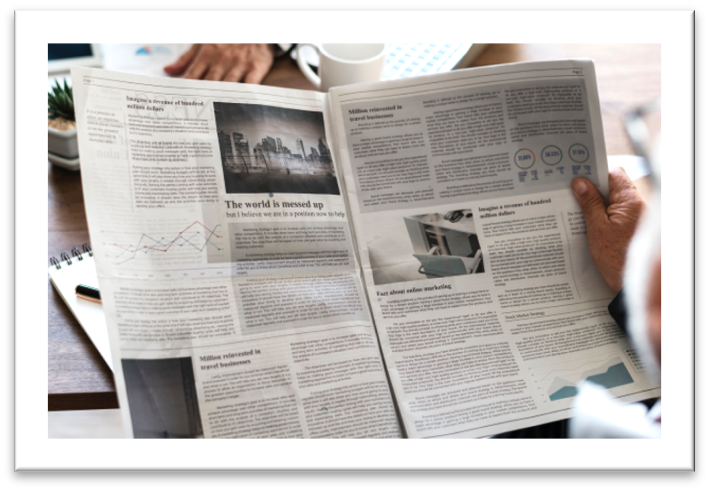 4. Web Pages
Because of the fact that almost anyone can publish a webpage online these days, this source type is one that academic students should be most cautious of. From blogs to open-source websites such as Wikipedia, and from podcasts to official government websites, the variety of web pages on offer is enormous – and some of these may need to be referenced differently as if they were different source types.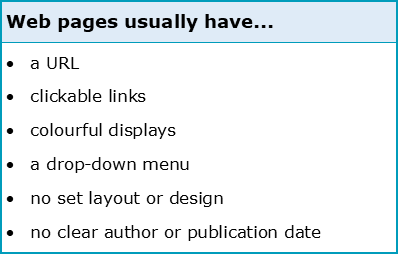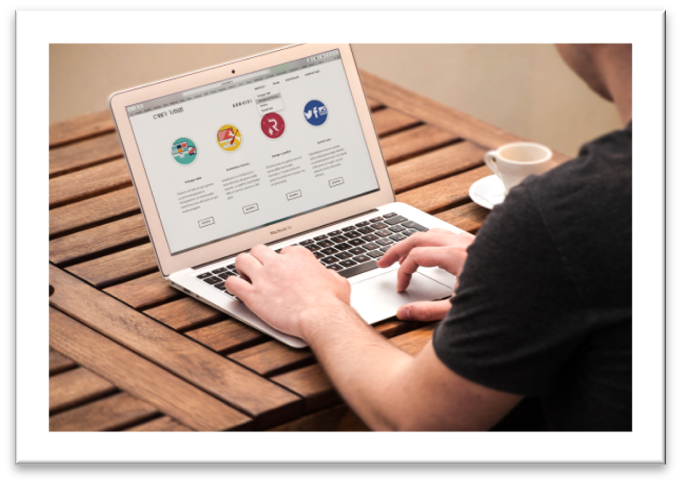 The above table outlines the most common attributes of web pages. Although it's true that most websites are likely biased or are trying to sell the user a product or idea, there are certainly some reliable web pages in existence – particularly those that offer verifiable statistics and facts. For this reason, it's important that students are able to effectively recognise web pages and their many variations from other source types. 
5. University Sources
The final category of source discussed here are those source types that are only found within universities. This usually includes published and unpublished MA dissertations and PhD theses, as well as any handouts that are provided by your tutor. While such sources are usually very appropriate for academic research as they've been carefully selected and written by academics, it's important for students to recognise the difference between a peer-reviewed, published piece of research and an unpublished one. For the purposes of identification, dissertations and theses in particular are normally only found in university libraries, and will normally state the academic institution they were created through. For the purposes of research, students should expect these source types to be very narrow in scope, making them most useful in the later stages of a student's bachelor's or master's degree.
Having now discussed what sources are as well as how to accurately and quickly identify the most common source types on offer, the third and final lesson on this topic now attempts to explore the concepts of primary and secondary sources – and why students should be familiar with recognising the differences between them.
Once you've completed all three lessons about finding academic sources, you might also wish to download our beginner, intermediate and advanced worksheets to test your progress or print for your students. These professional PDF worksheets can be easily accessed for only a few Academic Marks.

There are currently no PowerPoint activities, additional teacher resources or audio and video recordings created for this topic. Please come back again next semester.
Looking for videos and quizzes?
[Autumn 2021] As reading isn't always the most effective (or only) way to learn, students can now engage with interactive academic materials in our Course Library and Practice Labs. Visit these platforms and access video tutorials, live activities, assignments, discussion topics, practice tasks and more.
Collect Academic Marks
🎁
Free
to join the community
3 Marks for visiting daily

10 Marks for writing feedback

20 Marks for leaving a testimonial

20-100 Marks for referring your friends