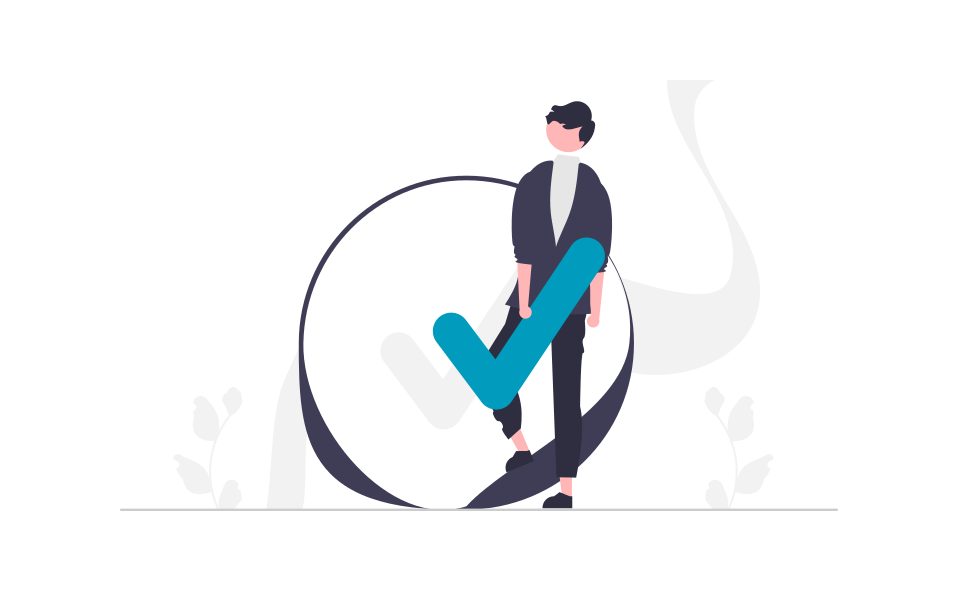 Terms & Conditions
These Terms and Conditions constitute a binding agreement between you and Academic Marker concerning your use of all web pages hosted at academicmarker.com. You agree that by accessing the site, you have read, understood and are bound by these policies. If you do not agree, you are prohibited from accessing the site and are kindly required to discontinue use. If you have questions or require further information, contact [email protected].
Last Updated: 3rd February 2023
As we may make changes to these Terms and Conditions as the scope of Academic Marker changes over time, you are strongly recommended to review this page periodically to stay informed of updates. Your continued use of the site represents that you have accepted such changes. If we determine, in our sole discretion, that your use of Academic Marker is in breach of these Terms and Conditions or of any applicable law or regulation, we may without warning terminate your use or participation in the site and/or delete your profile and any content or information that you posted.  
Acceptable Use
Academic Marker offers English and academic skills support to high school, university and postgraduate students, academic skills tutors, and business professionals, and is thus intended for users who are at least 13 years old; if you are under the age of 13, you are not permitted to sign up to or use the www.academicmarker.com or community.academicmmarker.com sites without parental permission 

the information provided on Academic Marker is not intended for use by any person or entity in any jurisdiction or country where such distribution or use would be contrary to law or regulation or which would subject us to any registration requirement

any academics who wish to link to Academic Marker via email, within course materials or through a Learning Management System are welcome to do so; community members may also adapt and reuse our materials for academic purposes provided no financial sum is charged, our branding is visible, and a reference and hyperlink is provided

community members are welcome to link directly to Academic Marker's study pathways should doing so benefit your classmates, students or colleagues; while our content may be printed and shared freely provided that no financial sum is charged and our branding remains visible, our downloadable content should not be shared digitally without express written permission
User Regulations
As a user of Academic Marker, you agree to:
be polite to all other users

communicate in a recognised dialect of English at all times unless when private messaging

not upload any content which is not entirely your own creation or which could be considered as rude, inappropriate or illegal
As a user of Academic Marker, you agree not to:  
systematically retrieve data or other content to compile a database or directory without written permission from us  

collect usernames and/or email addresses to send unsolicited email or create user accounts under false pretences  

advertise or sell goods and services  

circumvent, disable or otherwise interfere with security-related features  

trick, defraud, mislead, harass, abuse or harm us and/or other users

make improper use of our support services, or submit false reports of abuse or misconduct  

engage in any automated use of the system, such as using scripts to send comments or messages, or using any data mining, robots or similar data gathering and extraction tools  

use our content as part of any effort to compete with us or to create a revenue-generating endeavour or commercial enterprise  

delete the branding, copyright or other proprietary rights notice from any of our content  

upload or transmit (or attempt to upload or to transmit) viruses, Trojan horses or other material that interferes with any party's uninterrupted use and enjoyment of the site

use, launch, or engage in any automated use of the system, such as using scripts to send comments or messages, robots, scrapers, offline readers, or similar data gathering and extraction tools  

use Academic Marker in a manner inconsistent with any applicable laws or regulations  
User Information
you represent and warrant that: (a) where necessary, all registration information you submit will be true, accurate, current and complete and relate to you and not a third party; (b) you will maintain the accuracy of such information and promptly update such information as necessary; (c) you will keep your password confidential and will be responsible for all use of your password and account; (d) you have the legal capacity to comply with these Terms and Conditions; and (e) you are not a minor in the jurisdiction in which you reside, or if a minor, you have received parental permission to use Academic Marker  

we may remove or change a username you select if we determine that the username is inappropriate; if you provide any information that is untrue, inaccurate, not current or incomplete, we may suspend or terminate your account

as part of the functionality of Academic Marker, you may link your account with online accounts that you may have with third party service providers by providing your third-party account login information; please refer to the privacy policies of these third parties for more information
User Content
there may be opportunities for you to post content to Academic Marker or send feedback or testimonials to us; though we will do our best to receive your permission in advance of the use, you understand and agree that your content may be viewed by other users on the site and that we can use content submitted to the site for any purpose in perpetuity without payment or attribution; users can however request to delete their account and its related information under certain conditions (please see the Privacy Policy)

we have the right to remove any user content published to the site if, at our sole discretion, such content does not comply with our Terms and Conditions

we are not responsible and accept no liability for any user content that contains incorrect information or is defamatory

if you wish to flag or complain about user content uploaded by others, please contact

[email protected]

or use the report/flag button in the forums     
Platform Content
unless otherwise indicated, the site and services including source code, databases, functionality, software, website designs, audio, video, text, photographs and graphics are owned or licensed to us and are protected by copyright and trade mark laws  

no part of Academic Marker's content may be copied, reproduced, aggregated, republished, uploaded, posted, publicly displayed, encoded, translated, transmitted, distributed, sold, licensed, or otherwise exploited for any commercial purpose whatsoever without our express prior written permission or unless otherwise explicitly stated

provided that you are eligible to use the site, you are granted a limited licence to access, use, download or print a copy of the content to which you have properly gained access provided it is solely for your personal or classroom-based, non-commercial use  

although we make reasonable efforts to update the information on our site, we make no representations, warranties or guarantees, whether express or implied, that our content is accurate, complete or up-to-date   

we reserve the right to change, modify or remove the contents of the site at any time or for any reason at our sole discretion without notice

we are not responsible for any offence caused by our content, for any negative situations created through the use of potentially incorrect content hosted on Academic Marker, or for any accusations of plagiarism; all Academic Marker content is either original, has the consent of the original author, is appropriately referenced, or has been sufficiently paraphrased as to bear little resemblance to the original

there may be information on the site that contains typographical errors, inaccuracies or omissions; we reserve the right to correct any errors, inaccuracies or omissions and to change or update the information at any time, without prior notice  

we are always willing to receive and respond to feedback on our content and ensure that we provide clear opportunity for student and tutor criticism
Intellectual Property
all content, including audio files, comments, diagrams, examples, lessons, materials, paragraphs, PowerPoints, PDFs, video files and Word documents, displayed or hosted on Academic Marker by Academic Marker is the intellectual property of Academic Marker, unless otherwise referenced or stated

once unlocked or for the duration of the enrolment, content becomes the joint property of both Academic Marker and the user for as long as the user's account or enrolment with Academic Marker exists; that user is then freely able to access without limitation such content and is additionally able to distribute printed versions with friends, family members and fellow teachers or students

users are not permitted to sell, digitally distribute or claim to be the author of our content under any circumstances unless with the written permission of Academic Marker

any original content uploaded to Academic Marker by a user becomes the intellectual property of both the user and Academic Marker unless such content is found to violate the Terms and Conditions as set out here
Site Performance
we cannot guarantee the site will be available at all times; we may experience hardware, software or other technical issues or need to perform maintenance resulting in interruptions, delays, or errors; though we will do our utmost to provide a consistent experience, you agree that we have no liability whatsoever for any loss, damage or inconvenience caused by your inability to access or use the site during any downtime
Refunds
if you are unsatisfied with any purchase made on Academic Marker, you will have 14 days to request a refund; whether a full or partial refund is provided will depend on the nature of your dissatisfaction, the terms of the service provided (see below) and the national laws of the bank through which you made purchase
Materials Development Terms
 Thanks for reading, and best of luck in your studies!